What should you know about Chicago?
Chicago is the most visited city in the USA, tourists made their choice for the reason. Great food, iconic places, music, or a variety of museums is a mix that can be tempting for everyone.
My name is Damian and I want to take you on the journey through and around Chicago. I live here since 2015 and know my way around :). I want to share with you everything I know so you can experience things that can't be found anywhere else!
I hope you will get to the "Not for tourists" section ;). Leave a comment with your favorite place in Chicago!
When to visit Chicago?
I will be honest with you, winter can be rough in Chicago and it usually is long and gray, but there is magic too if you know where to look. Take a look at the table below so you can see highs and lows every month, I would recommend visiting Chicago between May and September, that is usually when the weather is the best and you can enjoy sailing or swimming in the lake (June, July, August recommended for that). It is also good to remember that during the summer month humid can hit hard and it is pretty hot with 90F+.
| MONTH/ANNUAL | HIGH (F) | LOW (F) | MEAN (F) | # DAYS HIGH ≥ 90 | # DAYS LOW ≤ 0 |
| --- | --- | --- | --- | --- | --- |
| January | 31.0 | 16.5 | 23.8 | 0.0 | 3.8 |
| February | 35.3 | 20.1 | 27.7 | 0.0 | 1.7 |
| March | 46.6 | 29.2 | 37.9 | 0.0 | 0.1 |
| April | 59.0 | 38.8 | 48.9 | 0.0 | 0.0 |
| May | 70.0 | 48.3 | 59.1 | 0.5 | 0.0 |
| June | 79.7 | 58.1 | 68.9 | 3.0 | 0.0 |
| July | 84.1 | 63.9 | 74.0 | 5.9 | 0.0 |
| August | 81.9 | 62.9 | 72.4 | 3.6 | 0.0 |
| September | 74.8 | 54.3 | 64.6 | 1.0 | 0.0 |
| October | 62.3 | 42.8 | 52.5 | 0.0 | 0.0 |
| November | 48.2 | 32.4 | 40.3 | 0.0 | 0.0 |
| December | 34.8 | 20.7 | 27.7 | 0.0 | 1.5 |
| Annual | 59.1 | 40.8 | 49.9 | 14.0 | 7.1 |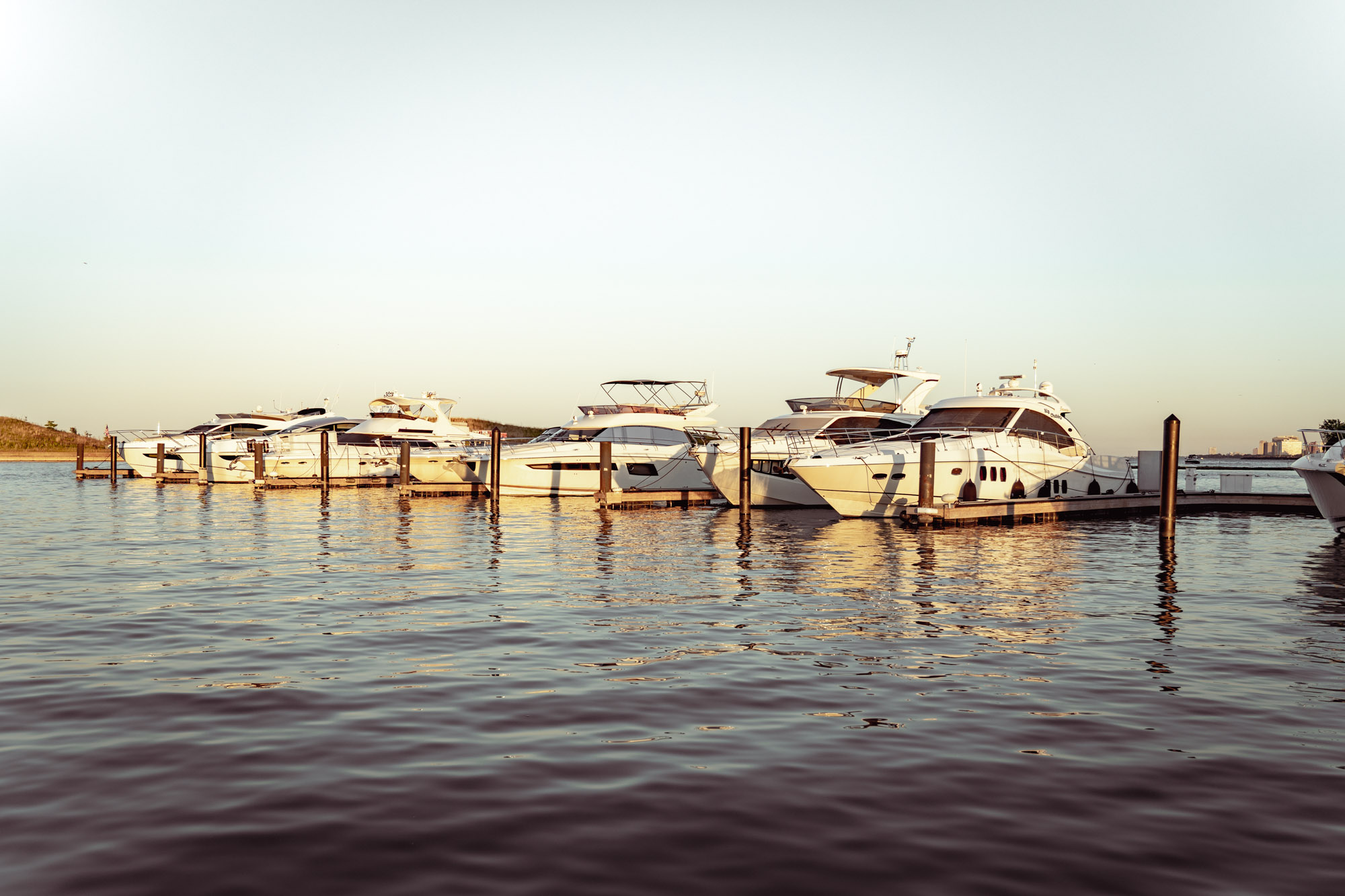 How do you get around Chicago?
"L" – that is how Chiccagonian calls the train which is mostly elevated over the ground and only occasionally going underground. The best way is to get a "Ventra" card that allows you to use CTA trains (L) and Metra trains https://www.ventrachicago.com/ prices for "L" starts at $3 (https://www.ventrachicago.com/fares/) and for Metra train $5 (https://metra.com/fares)
Uber – like almost everywhere around the world you can move around in Uber, remember that prices change depends on the weather or time of the day. To get from O'Hare Airport (ORD) to downtown you will pay around $45.
Taxi – your choice between Uber and Taxi can be more or less expensive, if I need to use one of them I choose Uber as it has a higher standard.
Divvy – those are bikes that stations can be found all around Chicago, and I mean in basically every neighborhood in Chicago and they are very popular. People even use them to get to work on a daily basis. it cost $3.30 for 30 min and you pay $0.15 for every extra minute. You can get a daily pass which is $15 and you can use the bike for 3 hours periods for 24 hours. Find everything on the official website: https://www.divvybikes.com/
Where to eat in Chicago?
Fast foods
Yes, you read it well, I actually want to say that there are very good "fast food" type of places where you can eat well tastefully and cheap. Later I introduce you to restaurants, cafes, and more. Let's go!
Potbelly Sandwich Shop – best sandwiches!
Chipotle Mexican Grill – best Mexican!
Roti Modern Mediterranean – best Mediterranean!
Epic Burger – best Burgers, must try sweet potato fries!
In all of those places, you can eat for less than $10. and you won't regret it.
Restaurants
Alinea – Chicago's only restaurant with a three-star rating from the Michelin Guide, it is on 6th restaurant in North America. The best place in Chicago comes with a great price tag, ~$400 per person.
Coda di Volpe – let me be honest with you, that is the best food I eat in Chicago, and I visited a lot of places, but anything you try here will be good for sure. They specialize in Italian-style pizza.
The Dearborn – great restaurant in Loop, Midwest-focused cooking for lunch or dinner.
Pizzeria Portofino – unbelievable seafood and pizza with a view of the Chicago River and Chicago skyscrapers.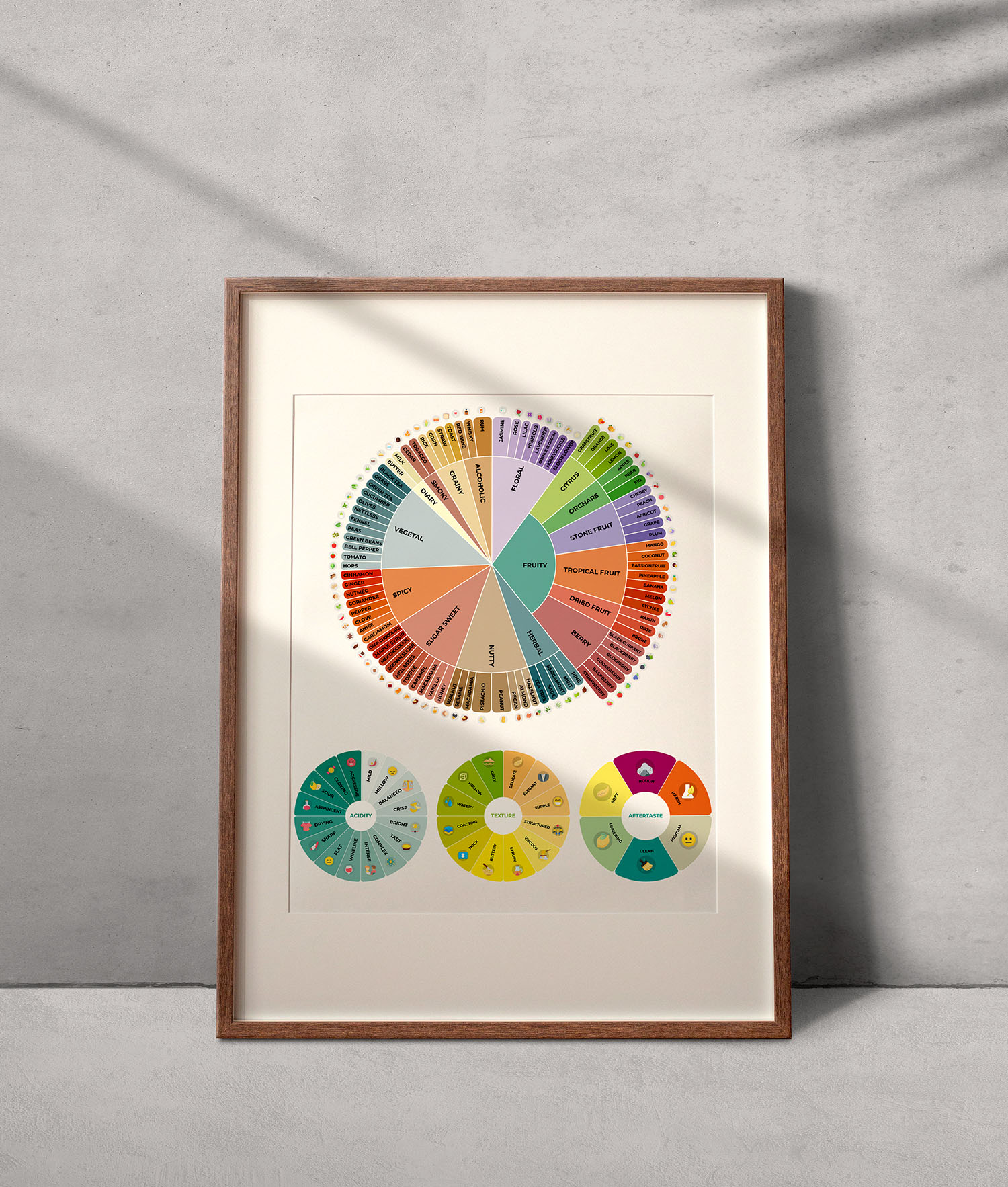 Coffee Flavor Wheel
Engage with your morning coffee in a completely new way, taste coffee like never before, and learn more about the flavor, acidity, texture, and aftertaste of coffee.
What to do, places to visit in Chicago?
Cloud Gate – but everyone is calling it "Bean" a famous piece of art by Anish Kapoor in Millennium Park. Most touristic place in Chicago, must-see as well as entire Millennium Park where you can find Christmas Tree in winter and do some skating.
I actually got the unique opportunity to take a photo of "Bean" where there was no one around!
Willis Tower – still called Sears Tower by most Chicagoans, is the tallest building in Chicago (442 m), it was the tollest build in the world for 25 years. It is worth visiting for "Skydeck" which is a glass box at 412 m! Tickets are $35 for adults (https://tickets.theskydeck.com/).
Museum of Science and Industry – located in Hyde Park one of the best Chicago Neighborhoods, in the museum you can even find a full-size U-505 a German submarine!
Wrigley Field – the stadium of the most beloved baseball team in Chicago, has a lot of great bars and food places around it.
Michael Jordan Statue – the best basketball player in history spent most of his career in Chicago Bulls, visit his statue in his honor.
Apple Michigan Avenue – what can I say, this building is a piece of art, cost $27 million, is for sale now for $170 million.
360 Chicago – dinner with one of the best views in the world, you have to book it at least a month before but it is worth it, it is located on the 95th floor so you can see the entire Chicago and lake. Hope for good weather!
Adler Planetarium – got the biggest publicly accessible telescope in Chicago. Find more information on their website https://www.adlerplanetarium.org/
Navy Pier – this is the most tourists place in Chicago, with many attractions like Crystal Gardens or Children's museum.
Lincoln Park Zoo – if you travel with kids, definitely worth going, entire Lincoln Park is a beautiful place where you can really relax and rest after exploring a busy city.
Chinatown – few buildings with Chines architecture, plus food that is unique for this neighborhood, worth visiting if you have extra time.
Bahá'í House of Worship – located in Evanston, the first town north of Chicago, a great piece of architecture.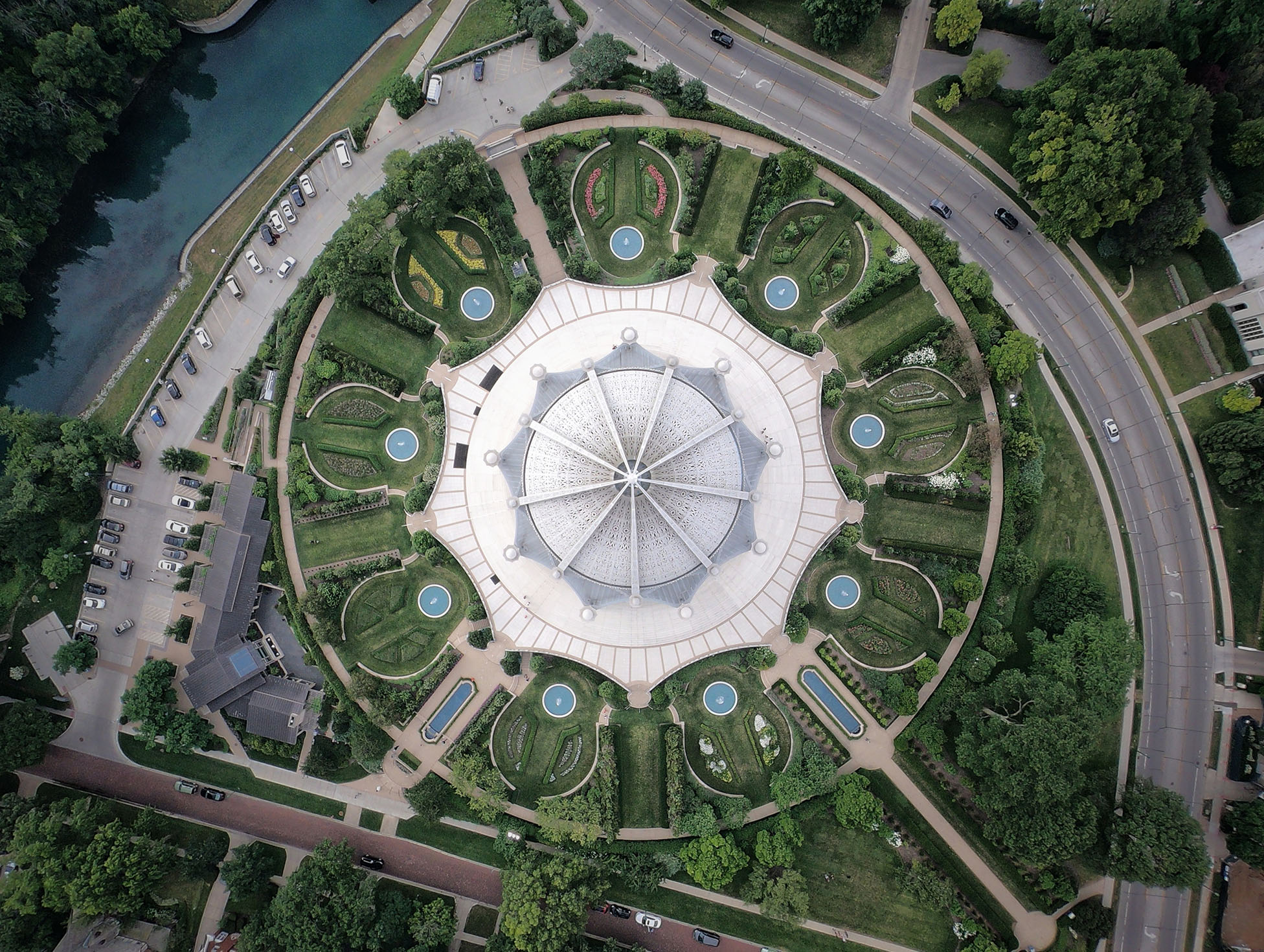 Not for tourists!
Here are the places that tourists are not visiting or they don't know about
Green Mill – a famous place, opened in 1907, that is where Al Capone hanged out. Remember that they only take cash and have no reservations. The place is kept in 60-70s style, no food only drinks, but great music and great dancing.
Billy Goat Tavern – established in 1934 by Greek immigrant is still around Chicago with few locations. Simple burgers and hot dogs, but the place is well known by Chicagoans.
St. John Cantius Church – one of the oldest churches in Chicago, and in my opinion most beautiful! Built in 1893 by Polish immigrants is home to thousands of parishioners in River West. They offer Latin Mass 7 days a week.
Check on even more places in Chicago (Chicago places to visit).
Coda di Volpe – restaurant mentioned before, definitely not visited by many tourists.
Multilevel streets – some of the streets in Chicago downtown got lower levels, even Michigan Avenue which is the main street going through the entire Chicago with most tourists on it, you can completely avoid people just by taking stairs down. Even people living in Chicago rarely use it. Lower levels are mainly used for track deliveries and car traffic, but most of them got sidewalks!
Pedway System – is a system of underground tunnels between many buildings in Chicago. Even I didn't have a chance to fully explore it but it is on my list. You can find bars and shops there! Check out the map of the full system here.
Coffee Shops – explore coffee shops with me, not only in Chicago but in suburbs too. All coffee shops are ranked based on a few criteriums, check out more here.
Glessner House – A National Historic Landmark, Glessner House was designed by noted American architect Henry Hobson Richardson and completed in 1887. It remains an internationally-known architectural treasure in Chicago.
What are the best neighborhoods in Chicago?
Chicago Loop – most tourists neighborhood, Chicago Loop must be visited other way you can't say that you were in Chicago ;). Millennium Park, Art Institute, and Cloud Gate are here.
River North – Just North from Loop, enjoy restaurants with Chicago River few, bars and
Wicker Park – restaurants, bars, coffee shops, everything food-related.
Old Town – love to walk there, next to $15 million houses, great architecture, and one of the best coffees in Chicago in the Restoration Hardware store with 3 arts club café inside it. Recommend to make a reservation before you go there, very busy place.
Fulton Market – restaurants, bars, coffee shops, everything food-related.
Lincoln Park – a neighborhood with the biggest park in Chicago, the perfect place to rest, walk, or for a picnic, also enjoy free zoo which is open all year long.
Magnificent Mile – Is basically Michigan Avenue from Chicago River to Oak Street. Every tourist must walk it, you can find the most expensive brands shops, 3-story Starbuck location, or the famous Apple store location with a roof that looks like Macbook.
Where should you not go in Chicago?
Chicago is known in the USA for its level of crime and gang members, which doesn't mean that it is not safe to visit Chicago, you only have to know what neighborhoods should be avoided. Below you can find names and links to the Google maps so you can look it s up. It is mainly west side of Chicago and Southside, below Hyde Park.
Garfield Park, Washington Park, Englewood, North Lawndale.
Stay safe!

Hi! My name is Damian, I live in Chicago since 2015, and I am a photographer, traveler, and coffee drinker.
You can learn more about interesting places in Chicago and around the world how to take good photos of them and find a decent cup of coffee on your way!
Honorable Mention Award from "MIFA" – Moscow International Foto Awards.