Tom Greensfelder is a dedicated paper models collector from Chicago, who has been collecting and building paper models for around 20 years. He is widely recognized in the paper modeling community for his extensive collection, and his passion (even obsession as he said) for the craft is infectious.
Greensfelder's interest in paper models began when he was a child. Over the years, his collection has grown to include thousands (7000+ cataloged ones, and there are more!) of paper models of various types and sizes, from simple models for children to complex and intricate models for experienced builders.
One of the unique aspects of Greensfelder's collection is that he doesn't limit himself to any particular type or genre of paper models. His collection includes models of buildings, vehicles, airplanes, and even robots.
In addition to collecting paper models, Greensfelder is a graphic designer, meeting him in his studio was a pleasure, you got a feeling like you are talking with an old friend, don't hesitate to visit him at his studio in Roscoe Village in Chicago, 2119 West Roscoe Street.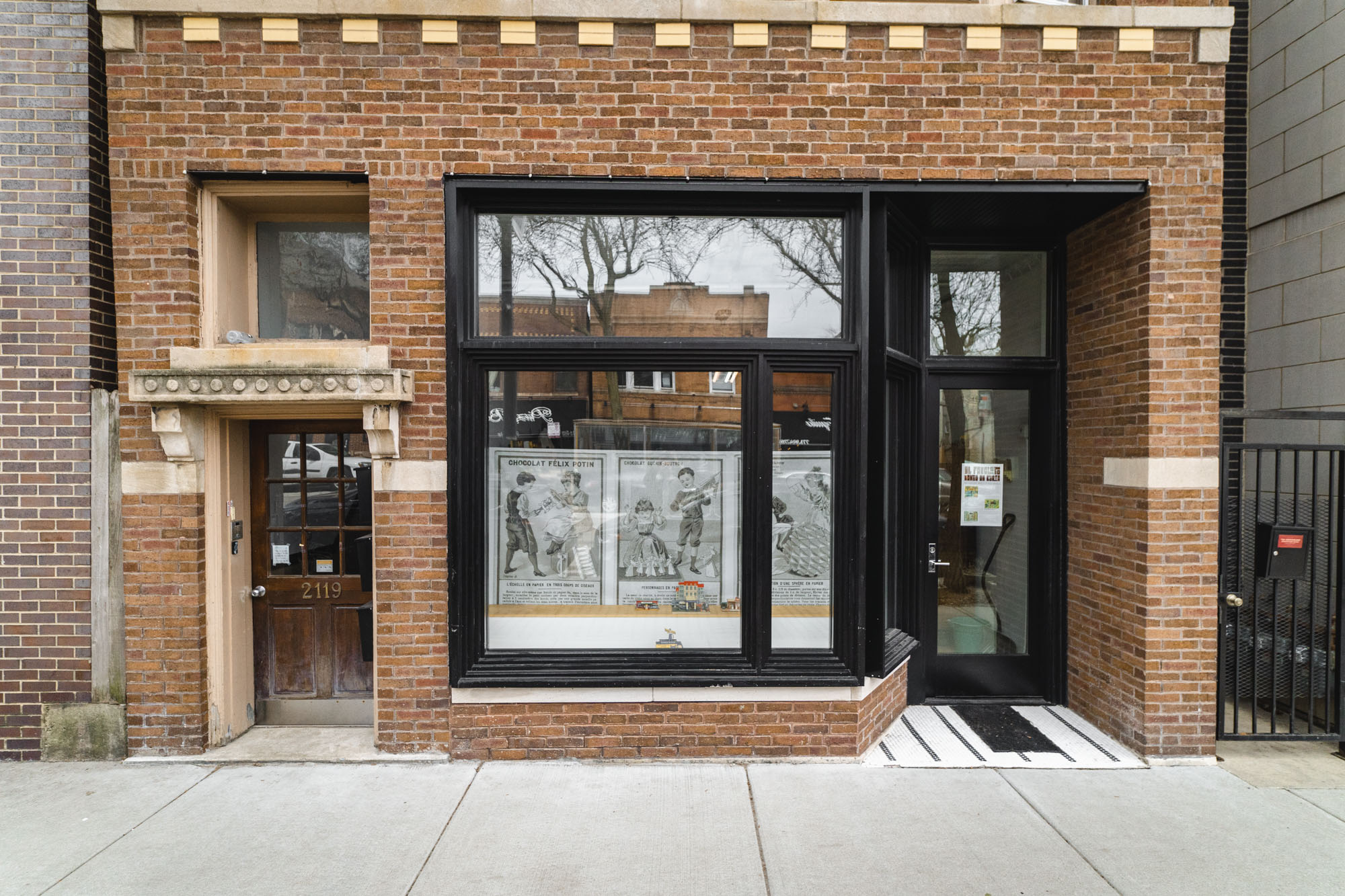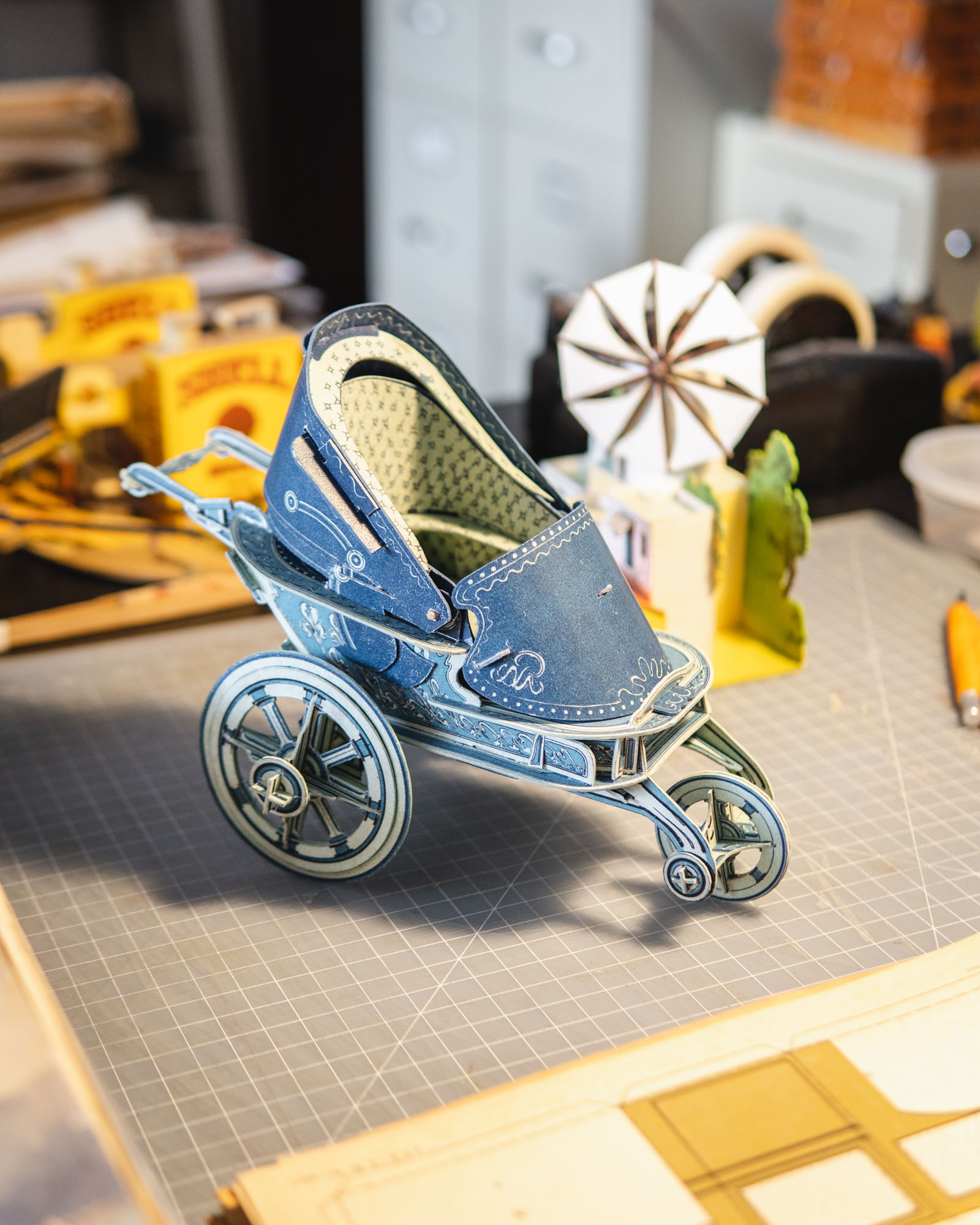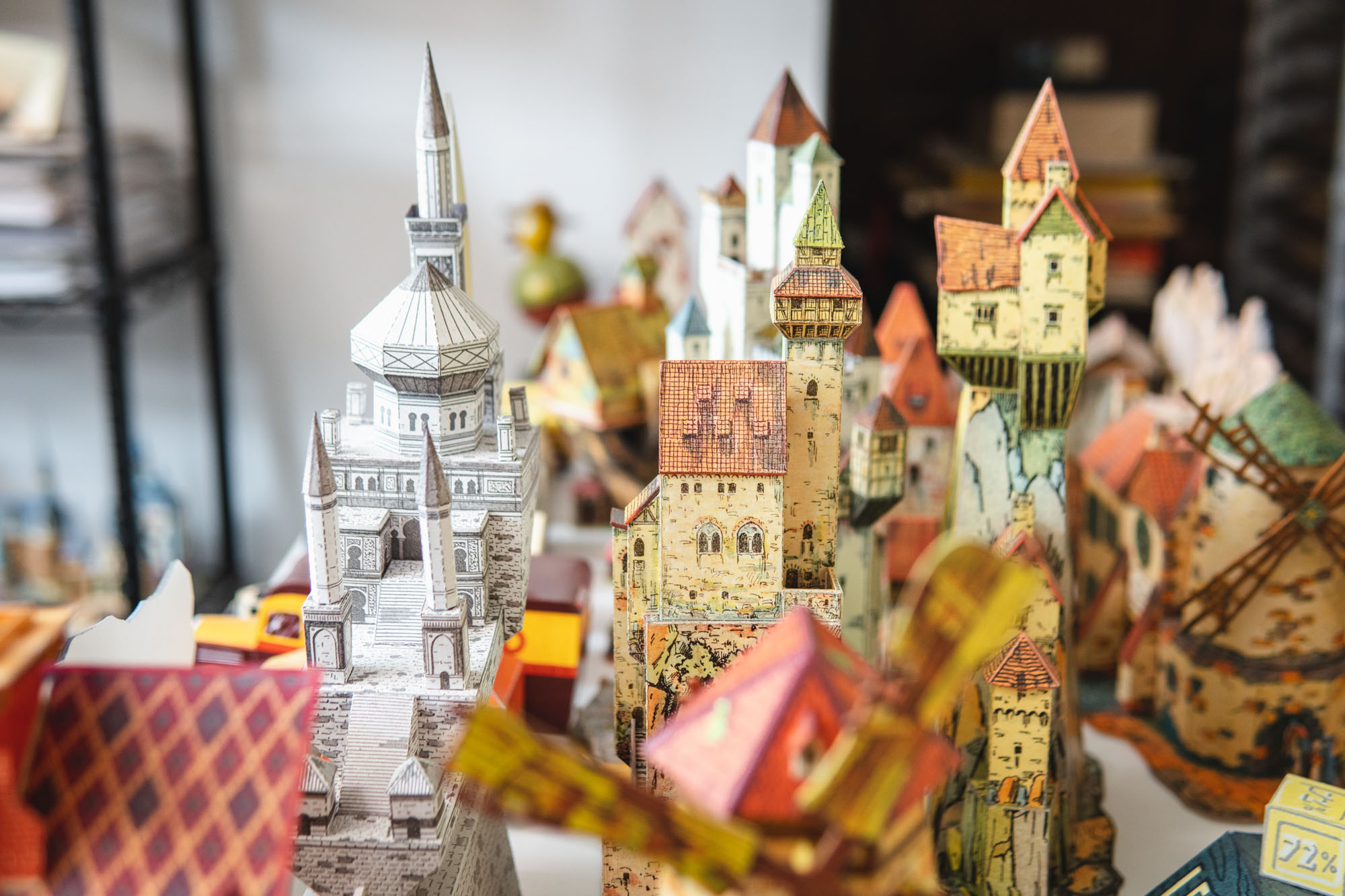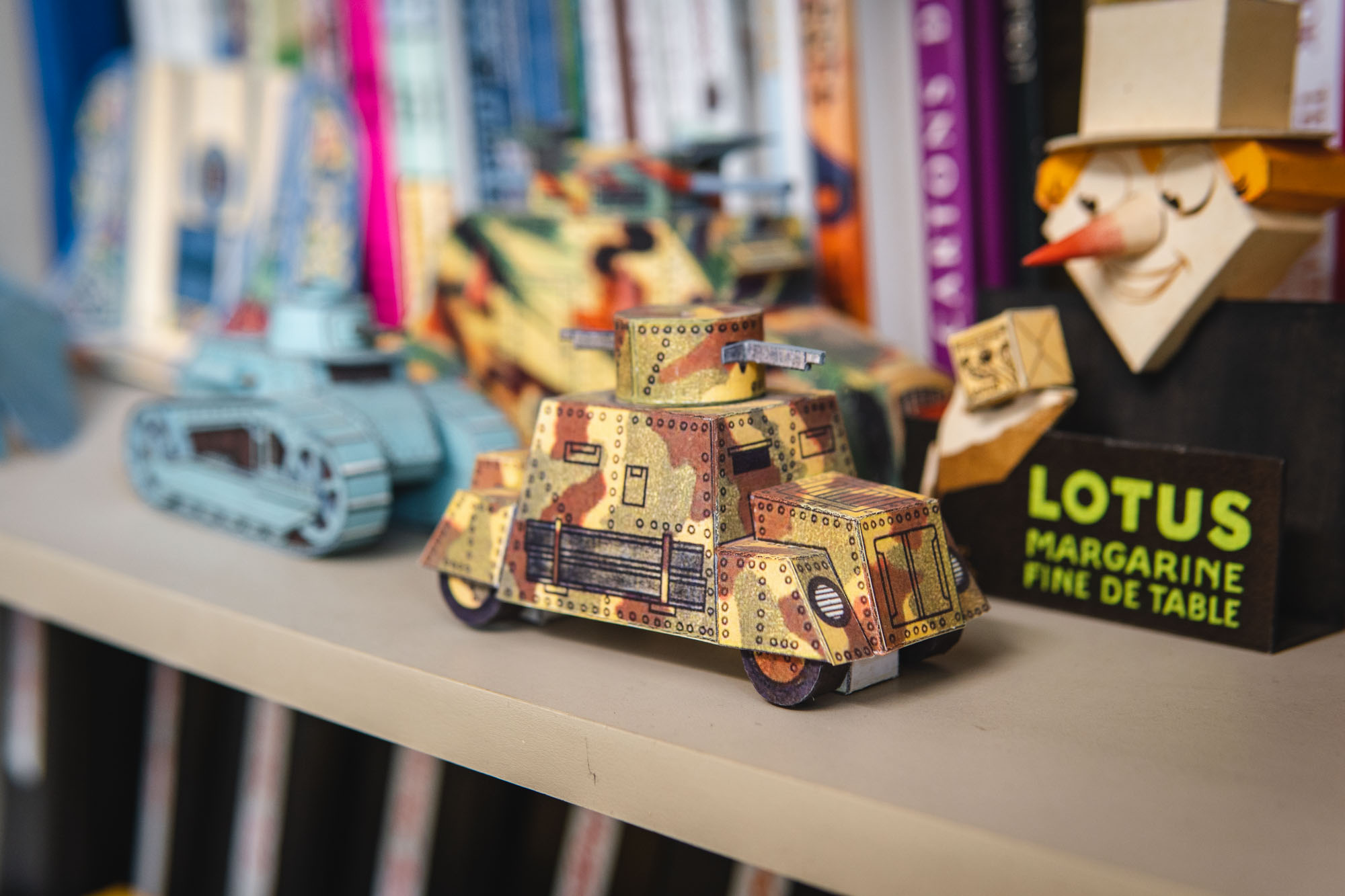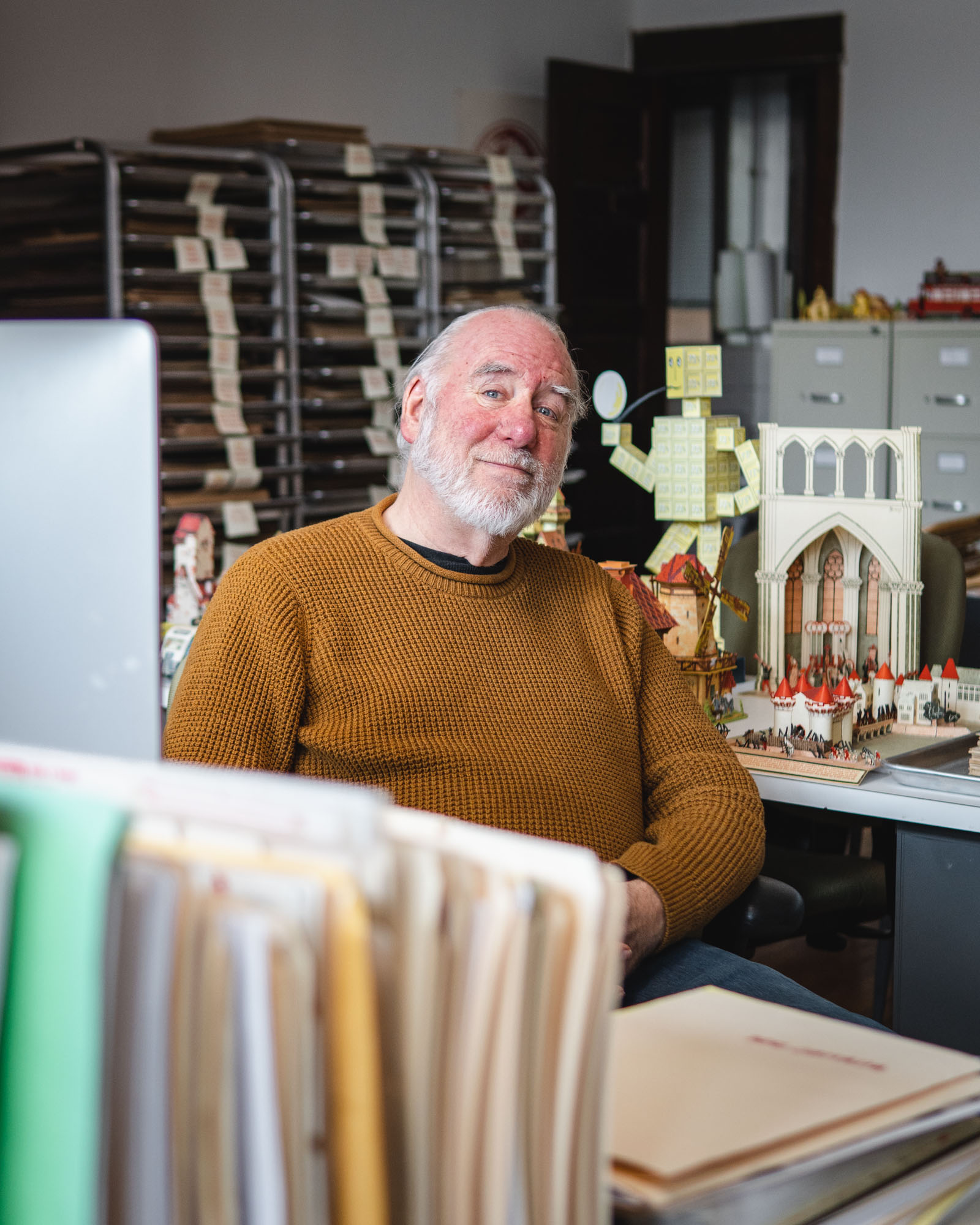 Hi! My name is Damian, I live in Chicago since 2015, and I am a photographer, traveler, and coffee drinker.
You can learn more about interesting places in Chicago and around the world how to take good photos of them and find a decent cup of coffee on your way!
Honorable Mention Award from "MIFA" – Moscow International Foto Awards.