Only a few days before I would never believe that I was going to be in San Francisco with my friend from Poland! My dear friend Slawek was on a trip from work, visiting the East Coast. When I heard about it I knew I had to meet him!
My plan was to fly there Monday morning and come back Monday night, I woke up at 4:00 am to get to the O'hare airport and fly at 7:oo, so I would be there after 9 am local time (the flight was around 4h).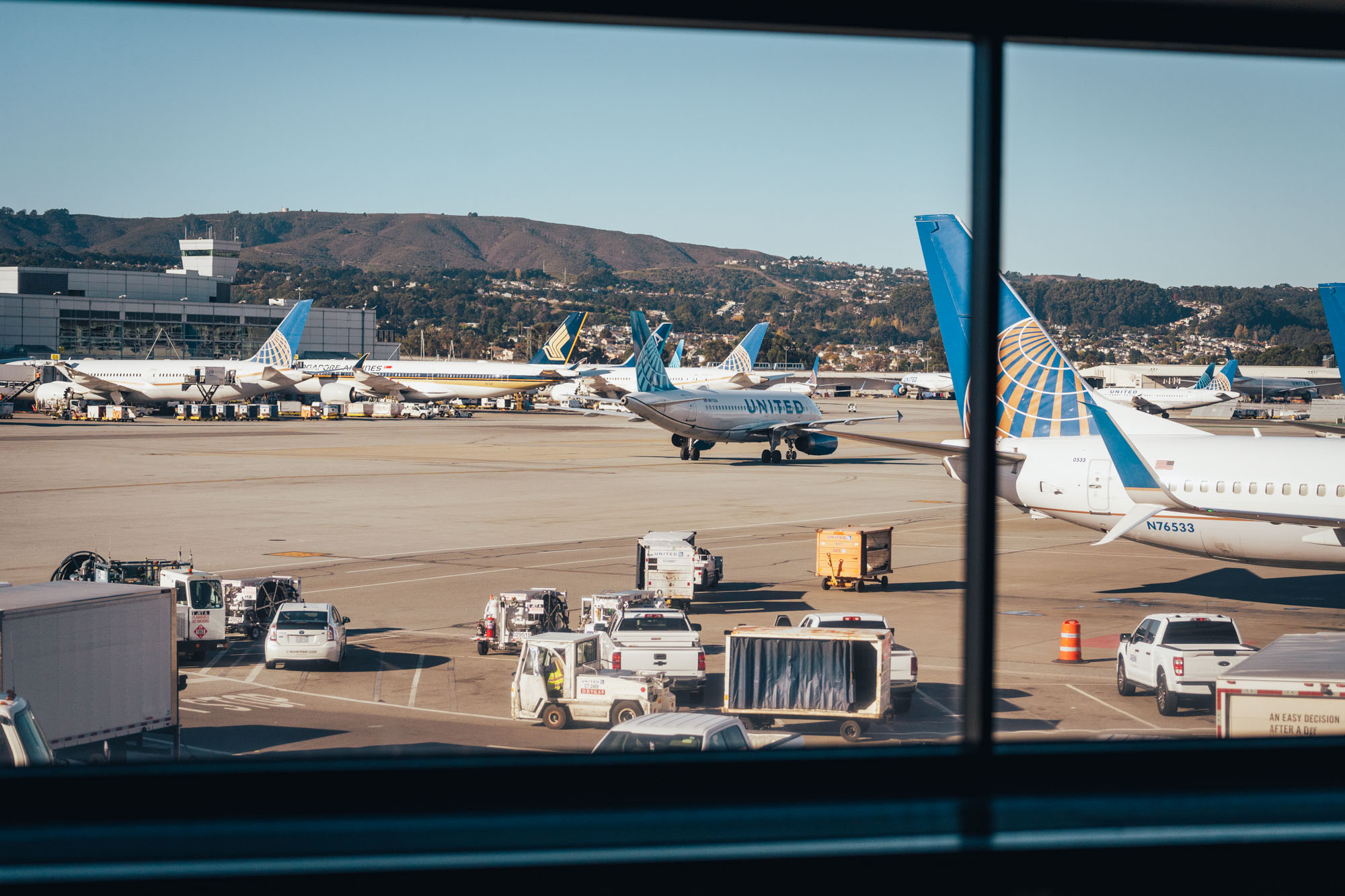 The flight was smooth and the entire commute was very easy, I took the BART train yellow line ($10) from SFO airport to Embarcadero station and caught the light rail to Piere 33, and that is where I met Slawek and his team. We decided to split from the group and go on an adventure!

Top things to see during one day in San Francisco!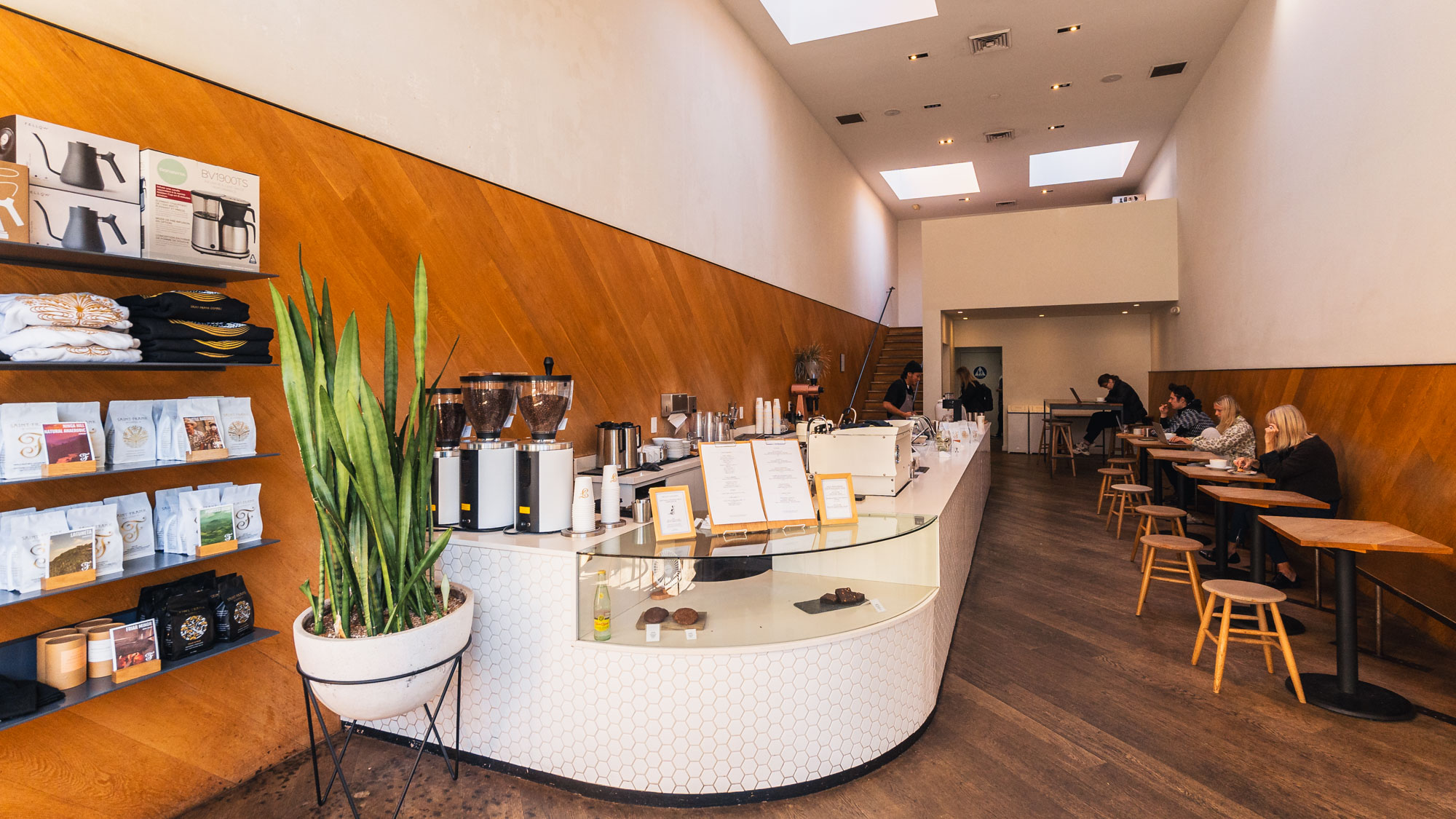 We started walking to Saint Frand Coffee (2340 Polk St, San Francisco, CA 94109) which was a great choice, awesome espresso, and vibes, one the way we enjoyed the streets and buildings of San Francisco which are definitely unique like nothing else anywhere in the world.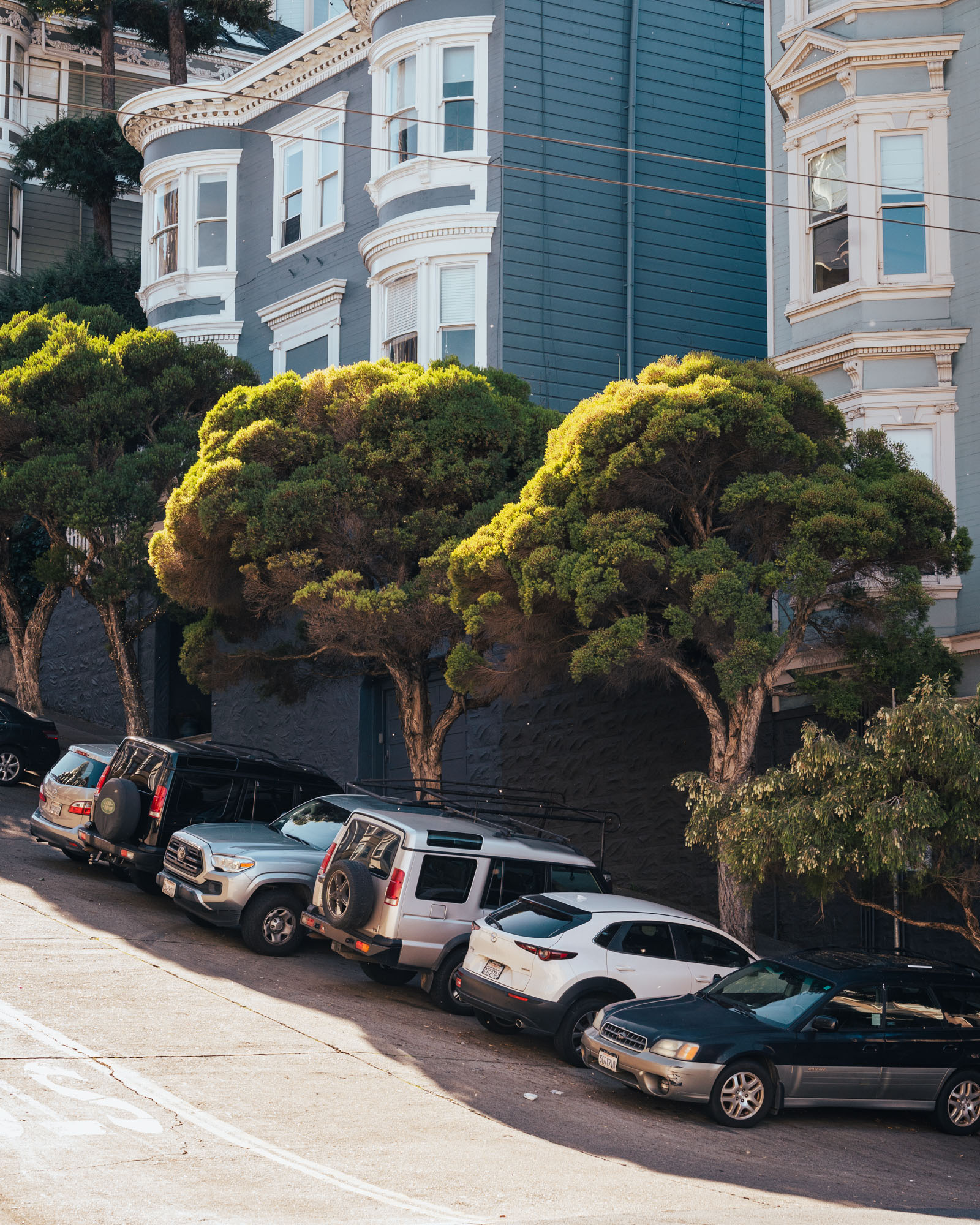 Another point why we chose this coffee shop was that it is very close to Lombard Street which is probably the most popular street in San Francisco! We met a lot of people there who were taking photos, and I decided to run or I should say fly my drone, but that is not yet where I crashed it ;).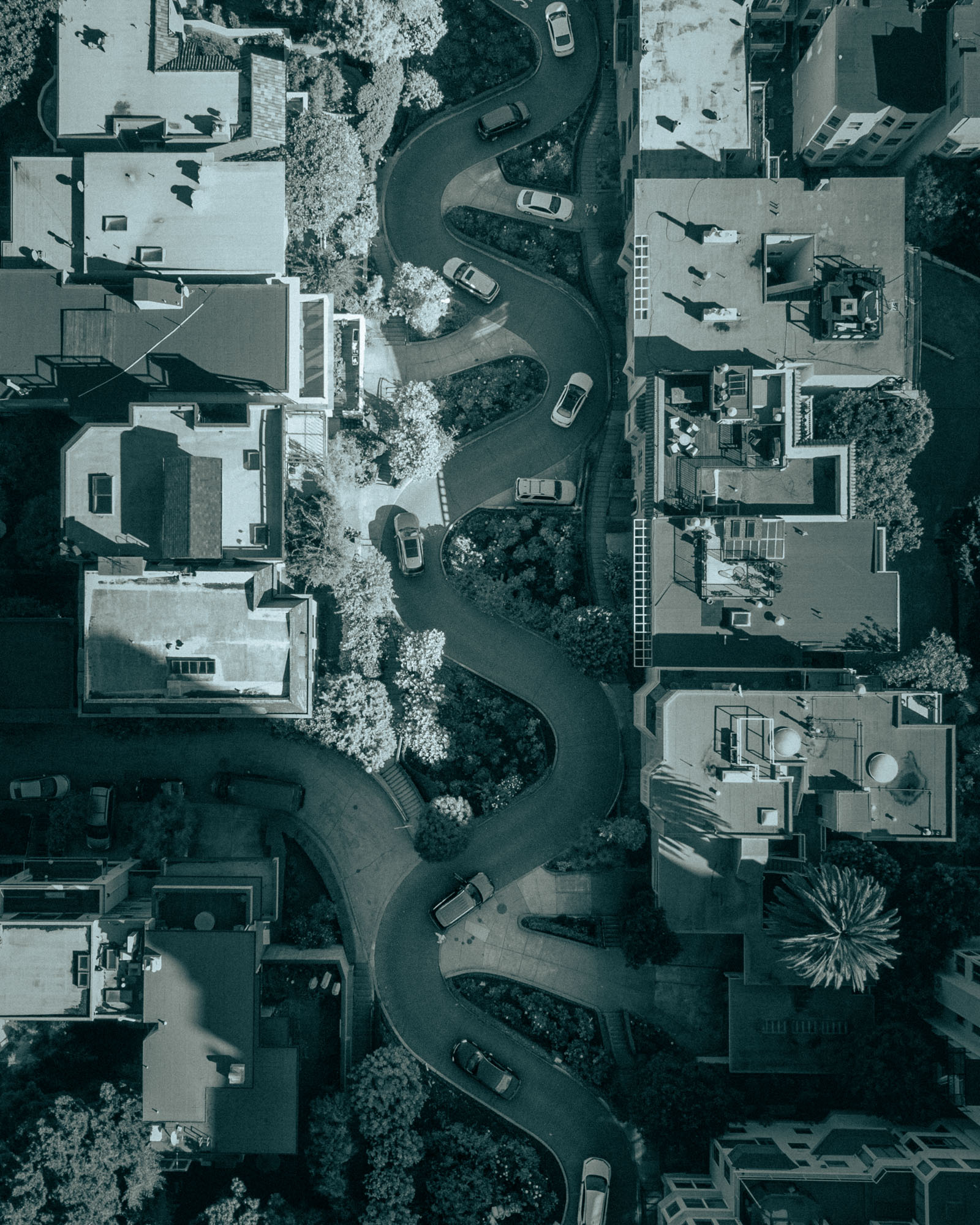 Definitely best to capture it from the bird's view, a photo available in my print shop!
From there we caught a bus to go to Golden Gate Bridge to capture this iconic monument and have more amazing photos. I would recommend going to Marshall's Beach which is maybe a 15-20 hike from the bus stop. We will get some very unique angles of the bridge and also a great place to fly the drone.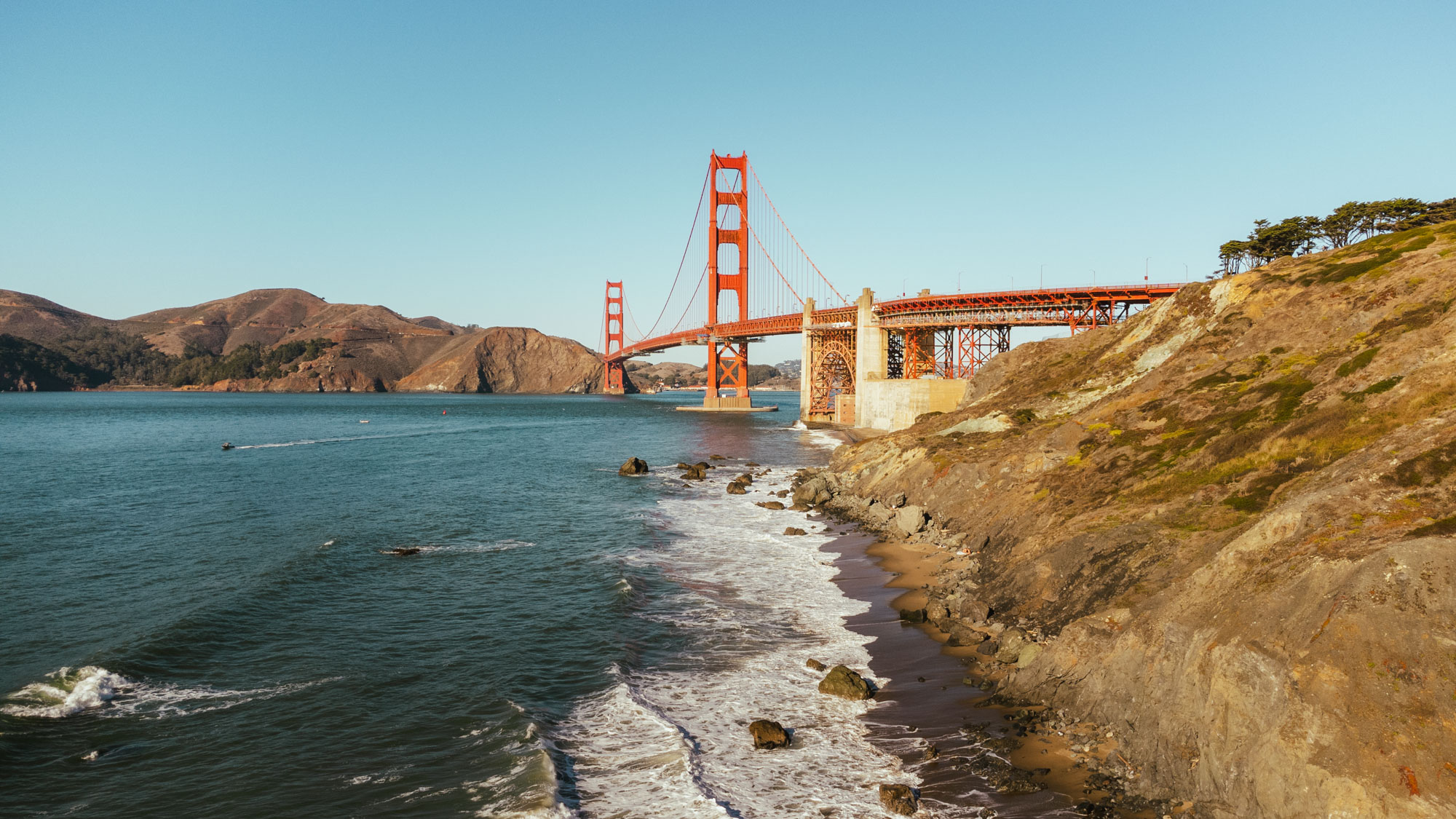 and that would be one of the last photos before crashing my drone somewhere on the slope with a few hundred yards of bushes! I and Slawek started a search and it was daunting I spent over an hour trying to walk in those bushes scratching my hands and forearms. Finally, my DJI app showed me a few points on the map and we started walking to one of them, and it was the last registered location of the drone! It took me another half an hour but I was able to recover it!
Exhausted, we went to Round House Cafe which actually had very good paninis so we got some stretch back and headed back to the city for more adventures!
With the simple goal of visiting Chinatown, we took bus 28 and switched to 30 to get there in around 40 minutes. The funny is that I was trying to re-charge my Clipper app with funds and I was not able to do it, and there was no problem with using buses for free!
Chinatown made a great impression on me and my friend, he definitely hadn't seen anything like this before (first time in the USA), and I think it was the best Chinatown neighborhood in the USA I have seen so far (after visiting Chicago, Philadelphia, Los Angeles, and Honolulu "Chinatowns").
On the way we spot some old cable cars that are still in use, and it is the only city in the world that still runs manually operated cable cars in the world! Defintly take a ride if you are in San Francisco.
Check out more photos from Chinatown
The day ended in Iron Horse Cocktails bar, a hidden not too-big place, but definitely worth visiting!
It was probably of of the best single days ever! I definitely have a great opinion about San Francisco, amazing experience and I am coming back ASAP! Let me know in the comments what is your experience with "Golden Gate City"!