Peak Design Tech Pouch is top in its class well-designed item that will help you organize your equipment if you are a photographer or not, it can be used for many things. Let's dive into the full review, so you can decide if Peak Design Tech Pouch is for you!
Overall rank: 9.5
Design: 9.0
Functionality: 9.5
Value: 10.0
Price: $59.95
| Pros | Cons |
| --- | --- |
| a lot of pockets | can't fit big items, tablets, cameras, etc. |
| waterproof zippers and material | handles a little too small |
| perfect size | |
Buy now on peakdesign.com
Peak Design Tech Pouch, who is it for and not for?
Who is it for?
if you are looking to organize your small items, like memory cards batteries, filters, charges, etc.
if you want a well-designed tech pouch.
Who it is not for?
If you are looking for a simple tech pouch with just a few pockets,
if you want to store your tablet or camera in it.
Design
As with all Peaks Design products, it is a very well-designed tech pouch, it comes in 5 colors: black, bone, midnight, charcoal, and sage green. It has 5 handles, 2 zippers, and 2 strap attachments. It is made out of 100% recycled Weatherproof 400D nylon canvas shell, and it has a lifetime warranty!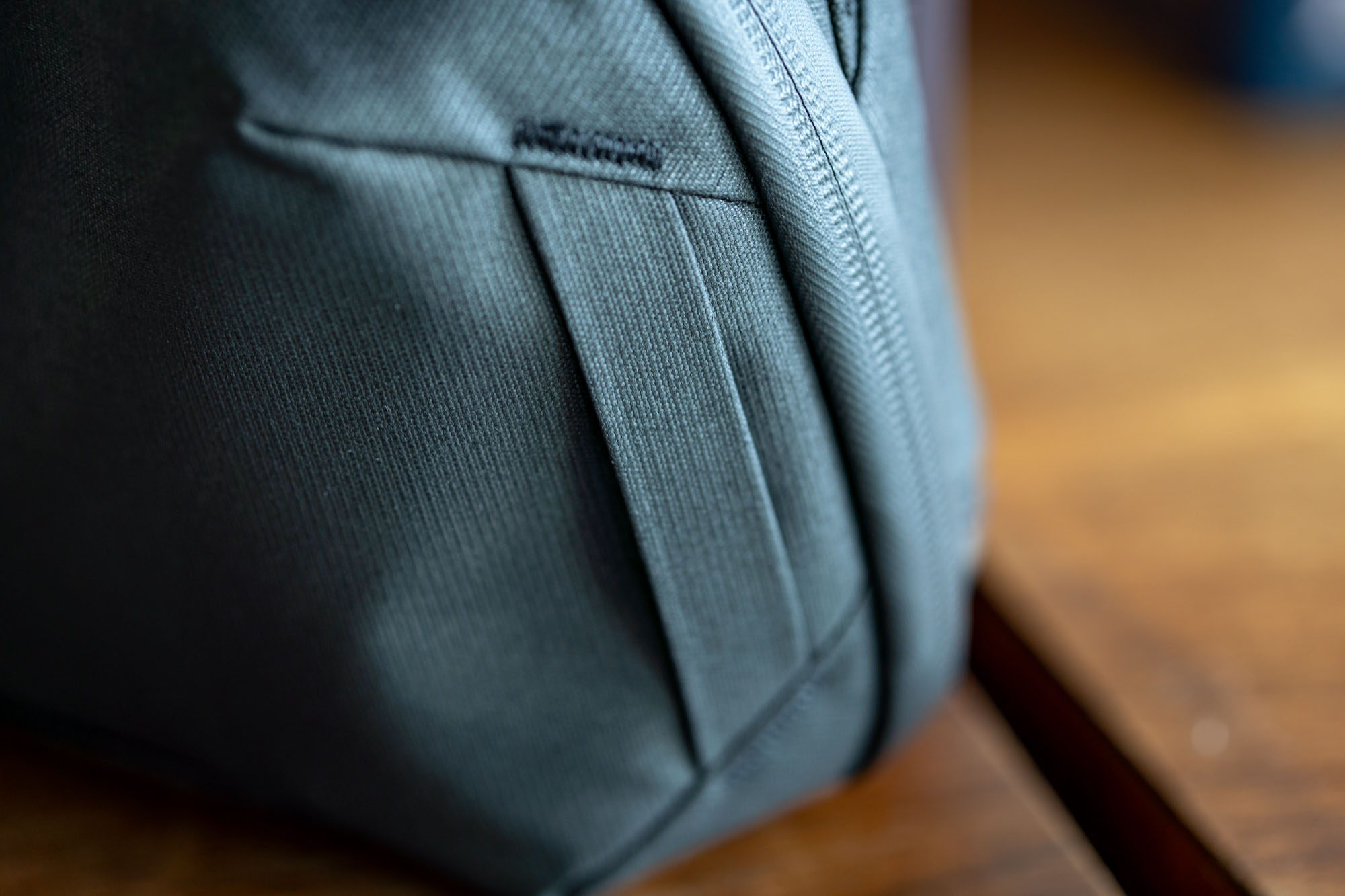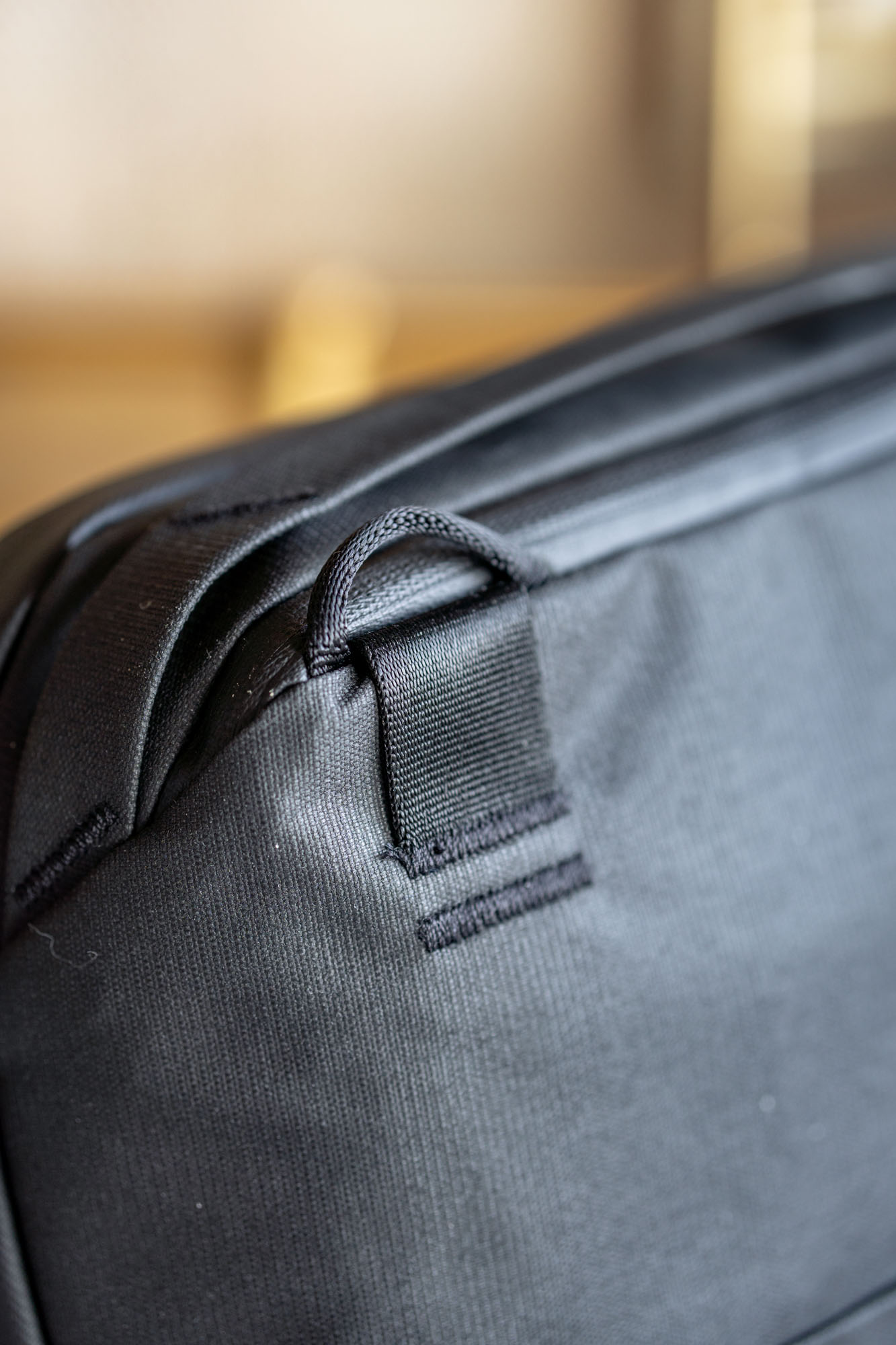 Functionality
Capacity: 2L
Weight: 288g (10.2 oz)
Dimensions: 6″ x 9.5″ x 4″ (15 x 24 x 10cm)
It has 2 zippers that let us into 2 main sections, first one is on the back which is just a small pocket for quick access to some most important items like a wallet or passport.
The second one is a main area of storage where you can find around 13 pockets! and one more zipper with 3 pockets for your memory cards. Also 4 pen holders.
I could pack an "endless" amount of items in Peak Design Tech Pouch and be perfectly organized, and it still feels like there is space for more, I love how I can finally have, ND filters, external drives, memory cards, chargers, and also a flashlight, knives, and my notebook with pen in one place. I am attaching some photos of what I carry in so you can have a better feeling of it.
Handles become very useful especially the top one that helps you easily grand the puch and carry or pack it into your backpack, surprisingly the 2 bottom handles are very well designed you can fit one hand into it and hold the pouch from the bottom when the second hand unzips it and can pick any item you need. It becomes natural for the hand holding the pouch to extend and open the pouch wider!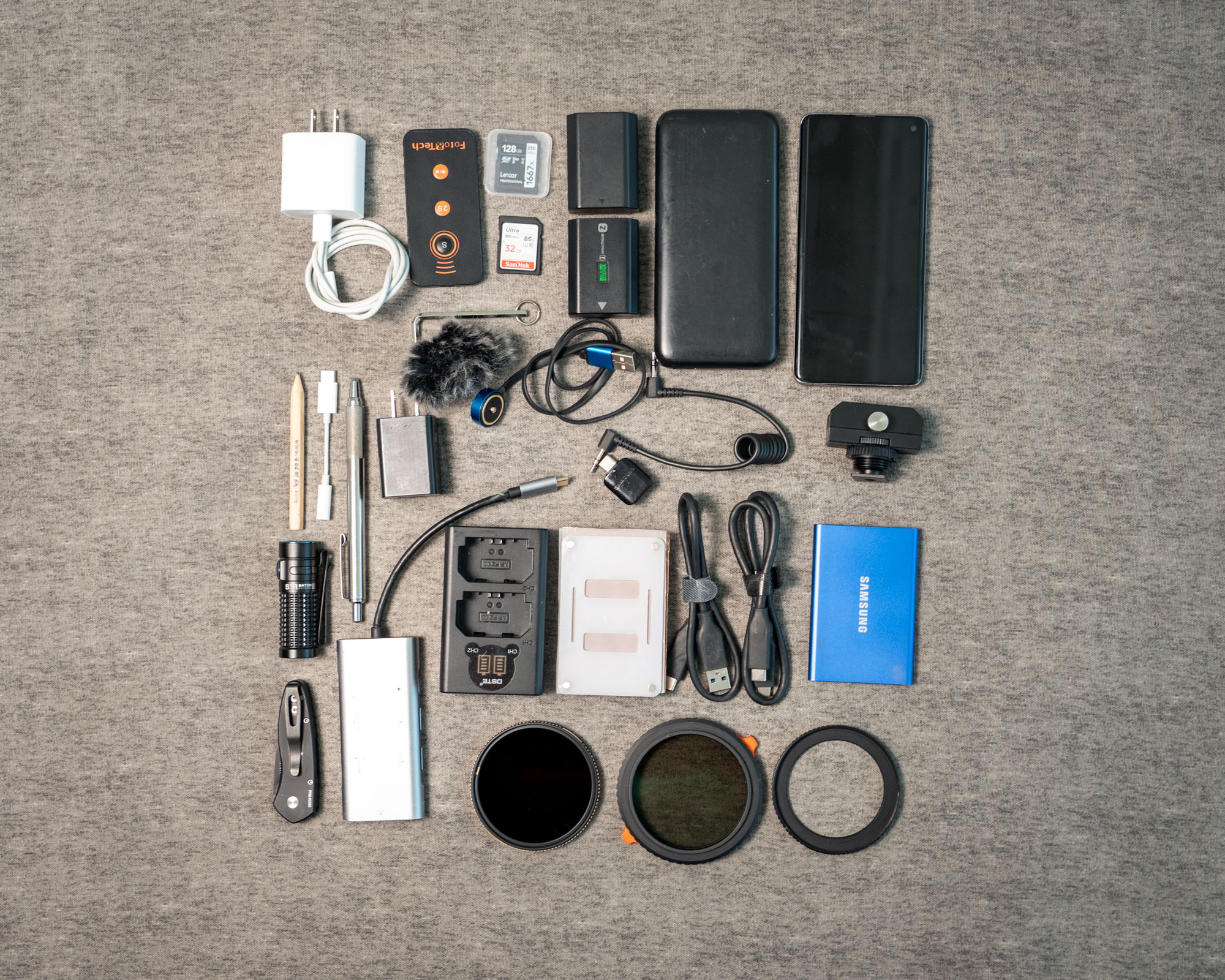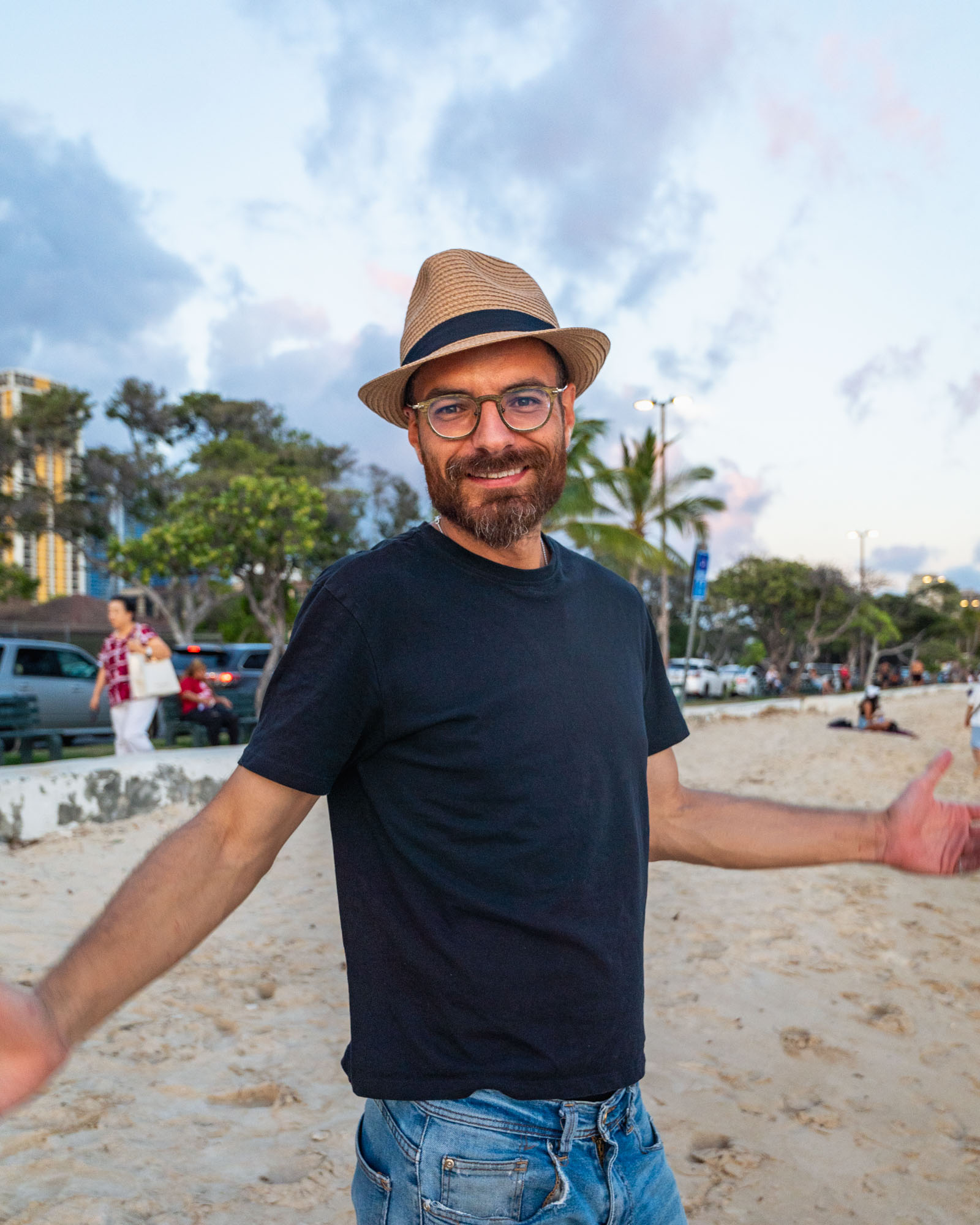 Get photography and travel tips straight to your inbox!
Everything you should know about photography and travel and how those two go together so well! Let me share with you my knowledge and experience!
What is the difference between Peak Design Tech Pouch V1 vs V2?
Enhanced organization: the V2 has a more refined internal organization system with dedicated pockets, elastic loops, and compartments for items like chargers, cables, pens, and small gadgets.
Upgraded materials: the materials used in the V2 are improved to enhance durability and water resistance, offering better protection for your valuable tech gear.
Improved zipper design: V2 features more robust zippers, making it easier to access your belongings and ensuring a smoother opening and closing experience.
Tactile improvements: the zipper pulls and handles have been updated to provide a more comfortable grip and improved usability.
Revised size or shape: slight adjustments to the overall size or shape of the Tech Pouch to optimize the carrying experience.
Aesthetic updates: The design and color options have been updated in the V2 version to offer a fresh and modern look.
FAQ
What material is the peak design tech pouch made of?
100% recycled Weatherproof 400D nylon canvas shell
How big is the Peak Design Tech pouch?
6″ x 9.5″ x 4″ (15 x 24 x 10cm)
How much does a Peak Design tech pouch weigh?
288g (10.2 oz)
Conclusion
I love it! Perfectly designed item, optimized to carry small items in many different sections and pockets, I can't ask for more, it is made to help us stay organized during we travel or when we are on the job. Highly recommended, you can be on for $59.95 on peakdesign.com. 
Check out this carbon light stand which is perfect for travel (get 15% OFF).