Travel light stand, my 2023 choice!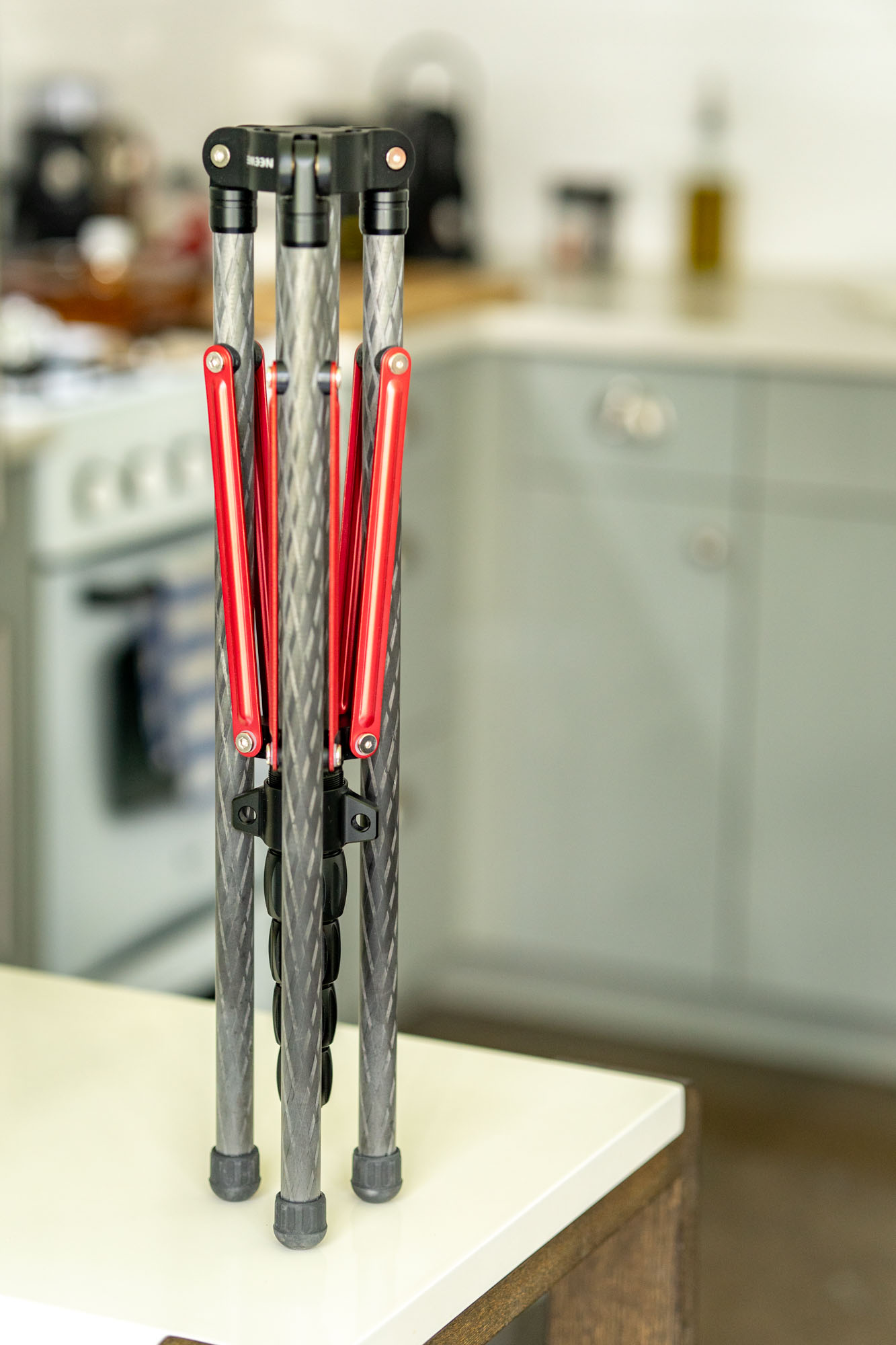 I have been using NEEWER Carbon Light Stand for over the year, and I love it!
It is a very compact design and can be put in my carry-on suitcase, after folding it has only 20″, 51cm, and 2lb, 900g, which makes it easy to use when you travel or simply when you pack on the job and you want to be able to fit things in you small suitcase or even use side pocket of your backpack.
I usually use it with a 26″ Octagonal Softbox (only 640g) which gives me a perfect set for headshots, weddings, or product photography.
You can extend it up to 86.5″, 220cm which basically covers all needs of most photographers, the only downside I found is that you need to use sandbags if it is windy, because it is so light, with a softbox on it it can easily fall. I prefer to have light equipment so it is not a big deal for me but keep it in mind when you are going to pack this stand for your next shoot.
NEEWER Carbon Light Stand gets 15% OFF with my coupon "COFFEEWITHDAMIAN".
Price: $99.95

Specifications
Model: ST210R
Material: Carbon fiber
Mounting Threads: 1/4", 3/8"
Height Range: 20" – 86.5" / 51 – 220cm
Folded Height: 20" / 51cm
Weight: 2lb / 900g
Features
Strong Carbon Fiber Build– Engineered with tough yet lightweight carbon fiber yet with a maximum load capacity of 7.7lb/3.5kg, the NEEWER ST210R tripod is easy to carry and resistant to scratches and corrosion, as well as difficult working conditions of heat or freezing
Foldable & Reversible Legs– Tripod legs can be angled in a range of 180° to stand stably on uneven and slanted surfaces for various styles of shooting, no matter it is overhead, low angle, or macro photography. Invert the legs and fold the tripod down to 20" (51cm) for easy storage and transport
Extendable & Lightweight– Thanks to its small weight of 2lb (900g), the tripod is easy to carry around for outdoor photography and video recording. With a telescopic center column, the tripod is adjustable from 20 to 86.5in (51 to 220cm) and provides flexible height regulation
Wide Compatibility– Equipped with a reversible 1/4" to 3/8" screw adapter, the tripod can stabilize a broad variety of devices, including DSLR cameras, mirrorless cameras, ring lights, LED panel lights, strobes, monolights, action cameras, field monitors, and more
Suitable for Multiple Uses– A multifunctional tripod light stand, this product is suitable for plenty of applications, including travel vlogging, live streaming, YouTube videos, studio portraits, outdoor weddings, landscapes, sports events, product, and macro photography
Stay up to date and never miss out.