9 am leaving Naples, taking highway 75 going east in Miami direction, our destination was Ocean Ridge where our friends Jacek and Ela were waiting with their adorable dog "Sage".
Lovely house located around 50 m from the Atlantic Ocean!
You can't imagine a better location to enjoy sunrises every morning, sitting on your balcony on the second floor and sipping the coffee. We got a quick lunch and headed north to Palm Beach and West Palm Beach.
1h ride was like riding through paradise with amazing houses on both sides of the road with an average price tag around $20 million dollars plus! From time to time seeing the blue ocean on the right side of the road.
We stopped at West Palm Beach where we enjoyed the weather, architecture, and delicious ice creams! We headed back to enjoy our friend's private beach and warm waters, searching for some shells. I couldn't want more after taking a swim and walk along the beach after which I just lay down on the sand and enjoy the soft sun of Florida's November.
But to finish our day we went to Dalrey, where nightlife was at the top!
We went to see a food restaurant where I have to admit I got the best oysters ever and incredible Dynamite Ships which reminded me how much I love them. After a few drinks, cigars, and good laugh time with Jacek and Ela in the evening, we went to sleep, but my alarm clock was set up for 6 am. I could not miss Atlantic Sunrise, and surely I was not disappointed.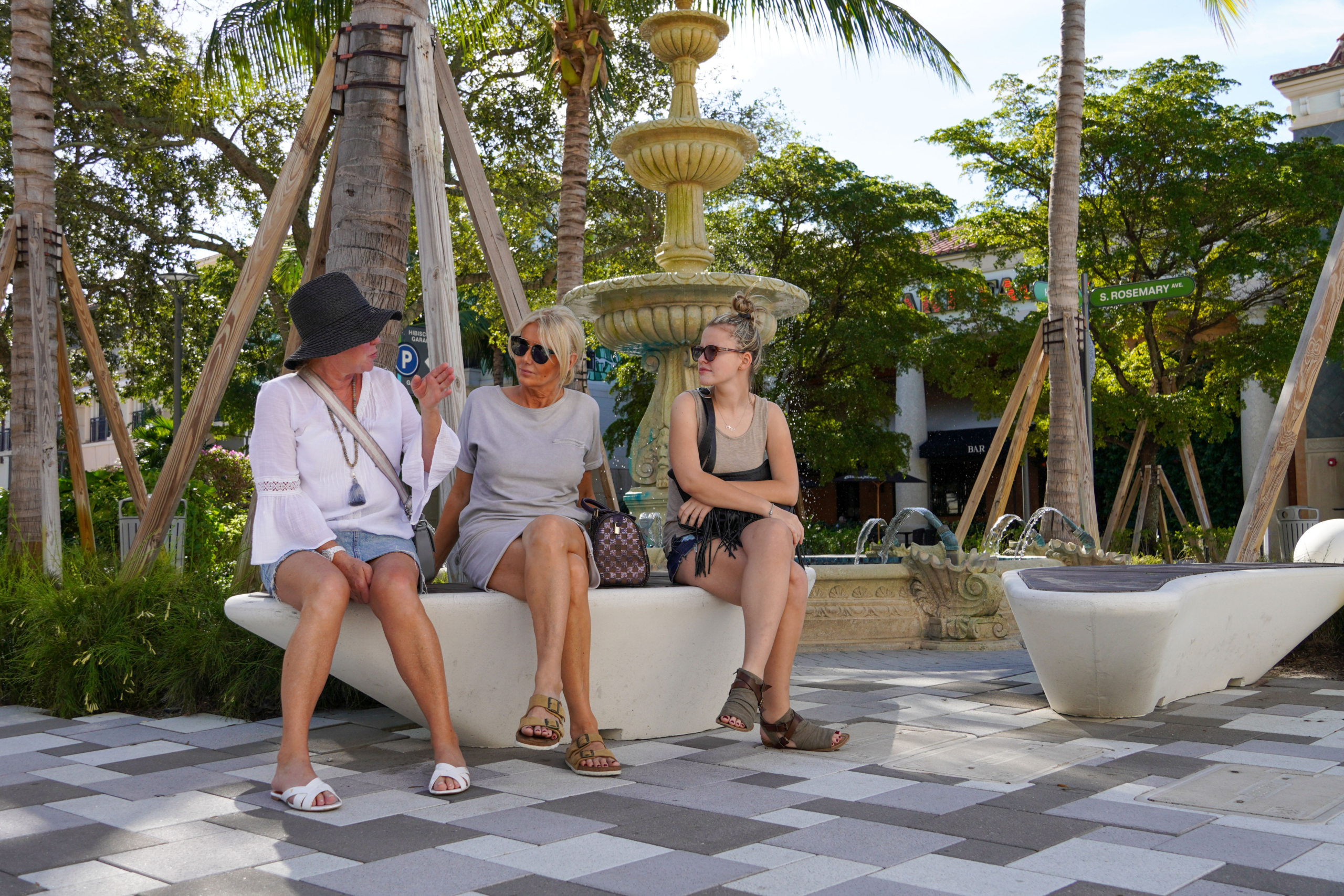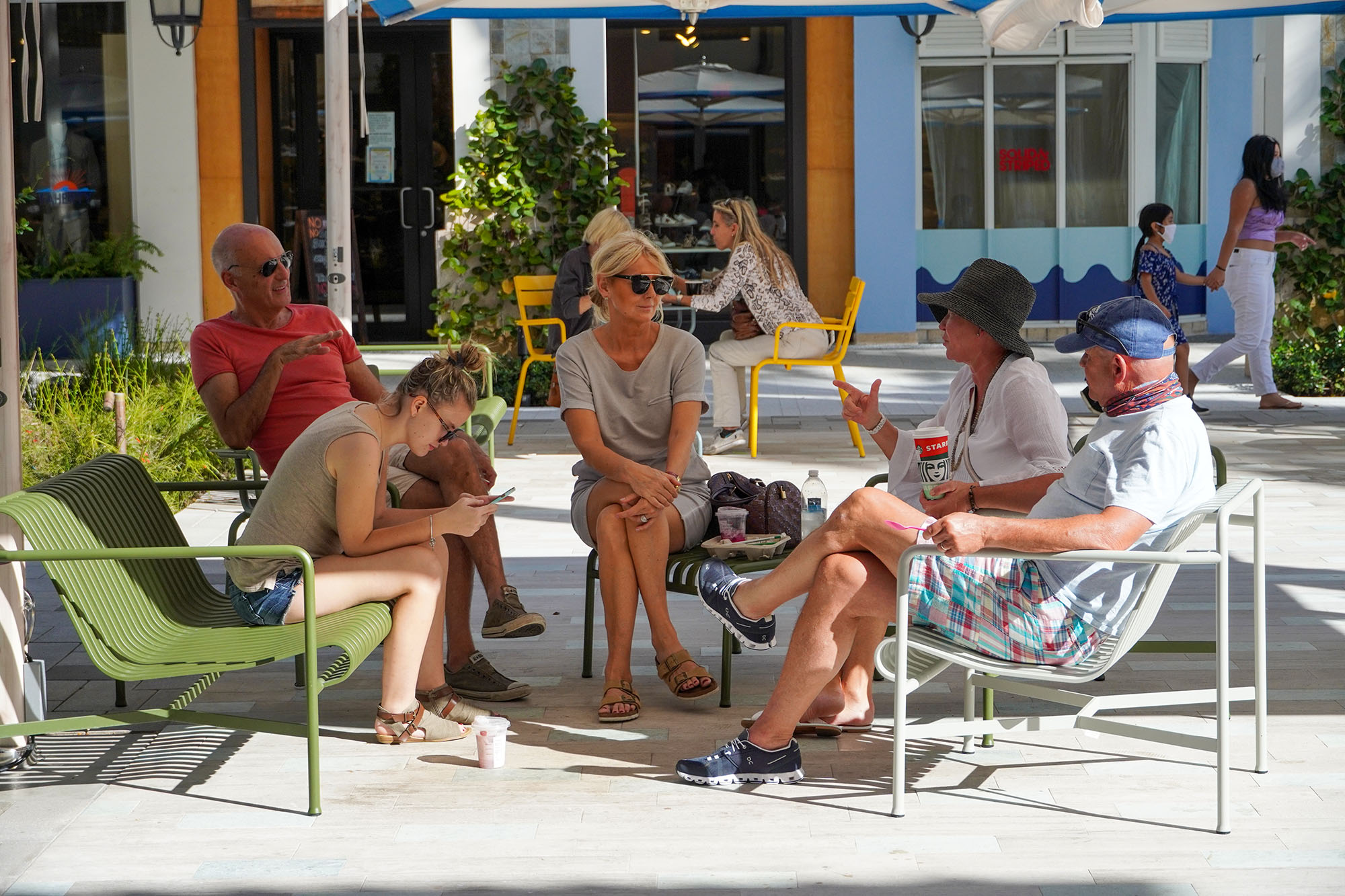 And it was just the beginning of our day, we decided to visit a local coffee shop Common Grounds Brew & Roastery which I can strongly recommend, to start your day with a shot of espresso, cortado, or cappuccino, accompanied with fresh muffins or scones.
Our first target was a Vizcaya, an incredible mención which I got a chance to visit a few years ago, but Jacek Ela and my aunt never see it before. We decided to take one car, fitting one person in the trunk of Hyundai Santa Fe, presently it was my cousin Kasia, mu turn was on the way back 😉 where I could lay down and take a little nap.
We arrived at Vizcaya Parking around 11 am. I send you to their website to read more about this amazing place, in short, it was built in 1916-1917 with almost everything imported from France and Italy to keep it at the best style and quality. Pictures should speak for themselves.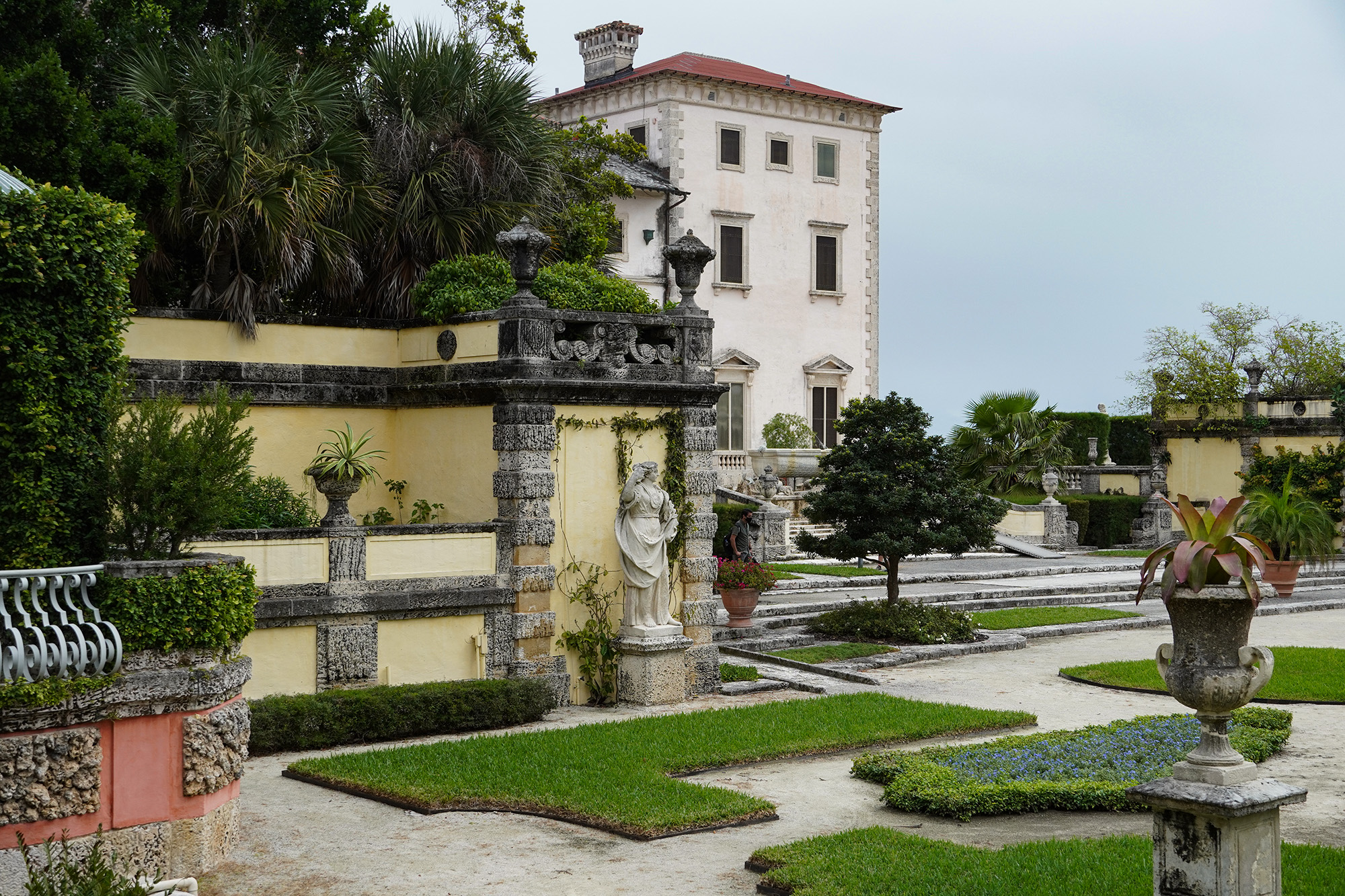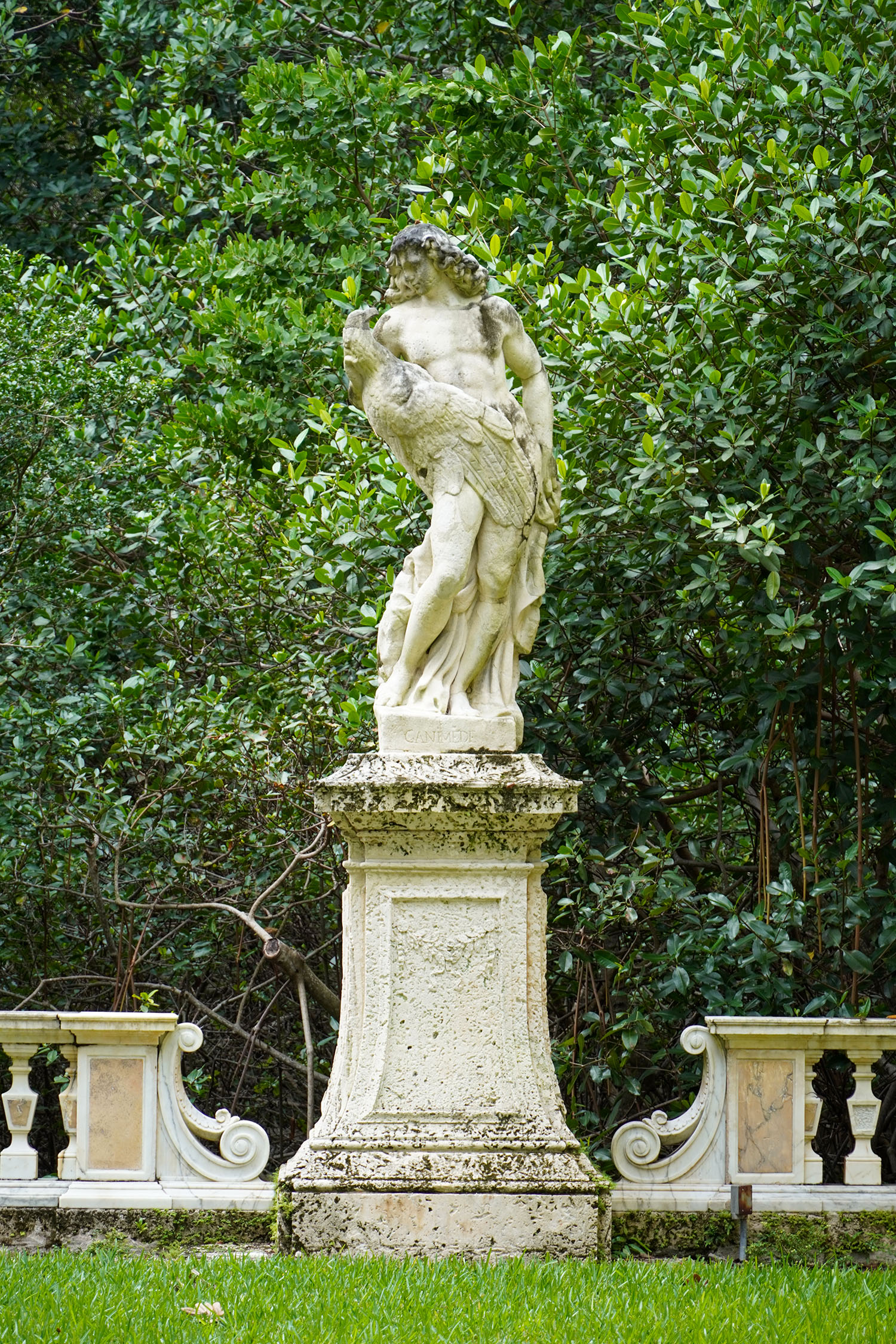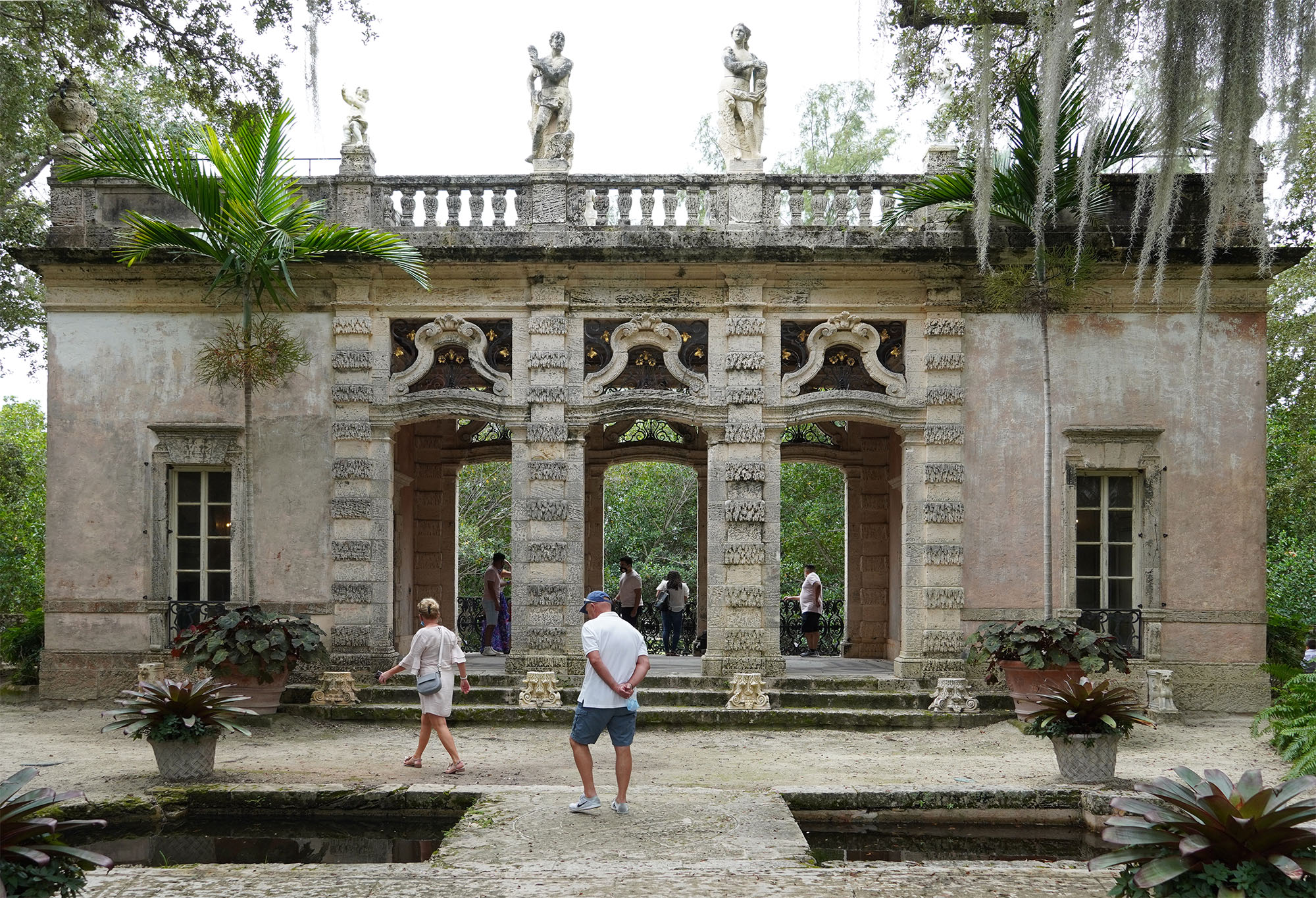 A quick stop in Miami for lunch in a Cuban restaurant, Havana 1957 was a good choice, I enjoyed shrimps again this time with oil and garlic. After that, we walked to Lincoln Road, one of the most famous roads in Miami. I have to say that it changed compared to a few years ago. Many businesses are closed and places are empty, ready to rent. Nespresso changed its location to a smaller one and no longer we could enjoy the deserts they used to have.
Probably the best two days I got this year, thanks to Jacek and Ela!