Houston Airport (IAH, George Bush Intercontinental Airport)is 15th on the list of the busiest airports in the USA with almost 20 mln passengers going through in 2022.
I got a chance to have a full-day layover here on my way to Quito, Ecuador from Chicago. I explore most of the terminals and in this article, I want to share with you what you can do in Houston airport during a 5-8h layover!
7 things to do at Huston Airport
1. Free WiFi
You can easily connect to the airport WiFi network and get really good speed! Stay connected, answer your emails, get some work done or even have a zoom meeting.
2. Grab a coffee
Cibo Express can be found in every terminal for a little snack and cup of coffee!
3. Enjoy food
Try many types of food, from Texas BBQ, through Asian, to pizza.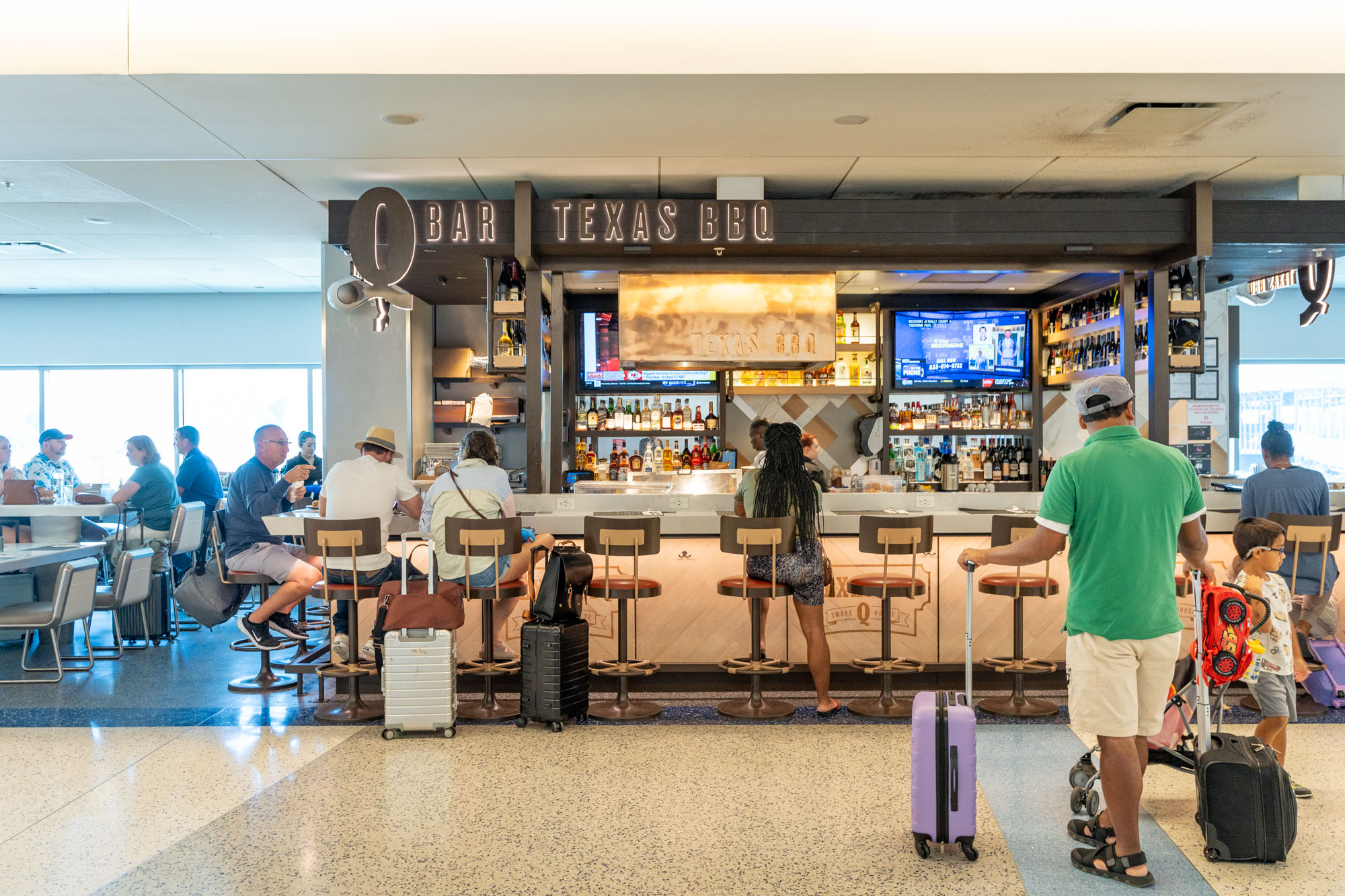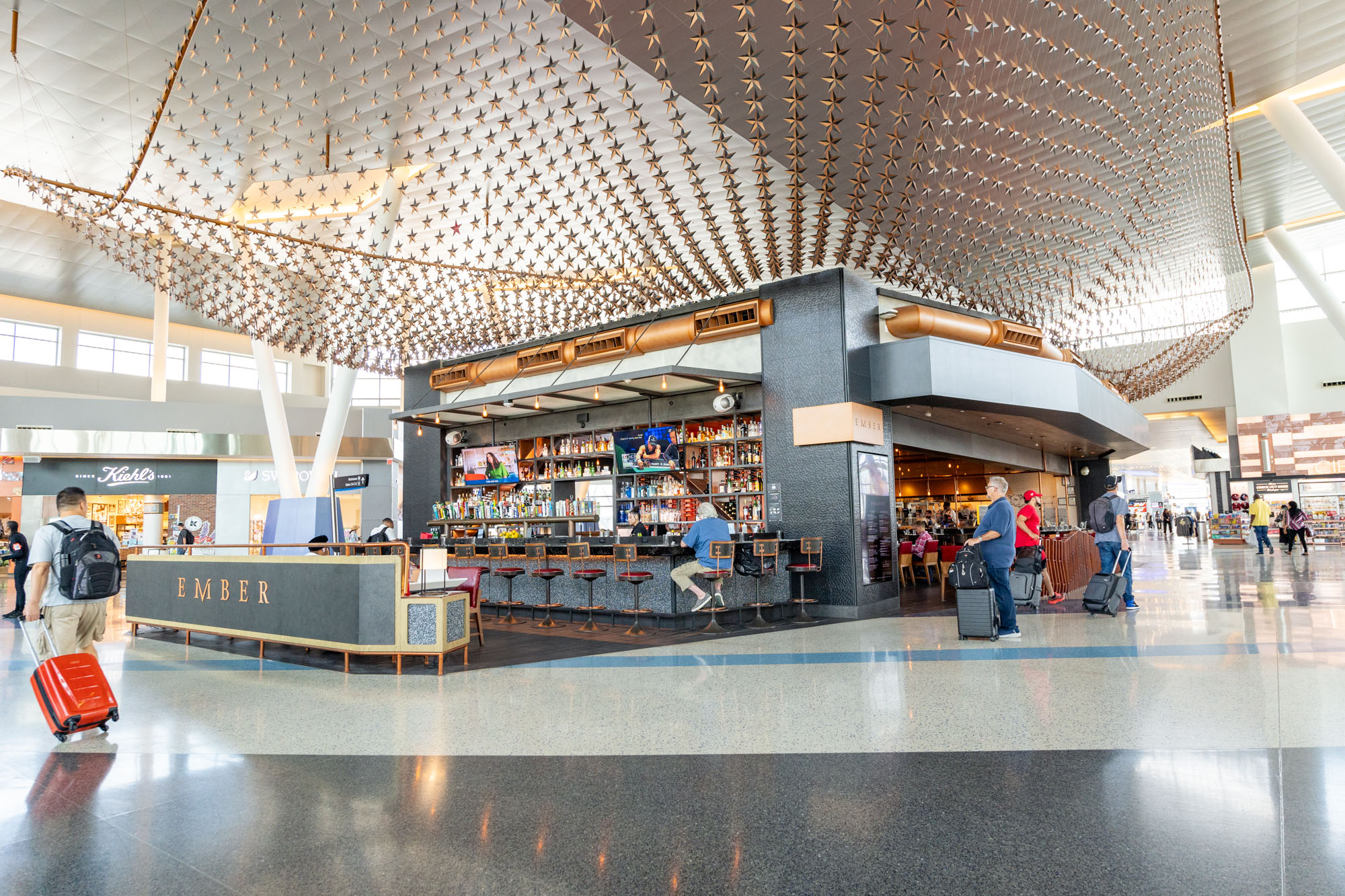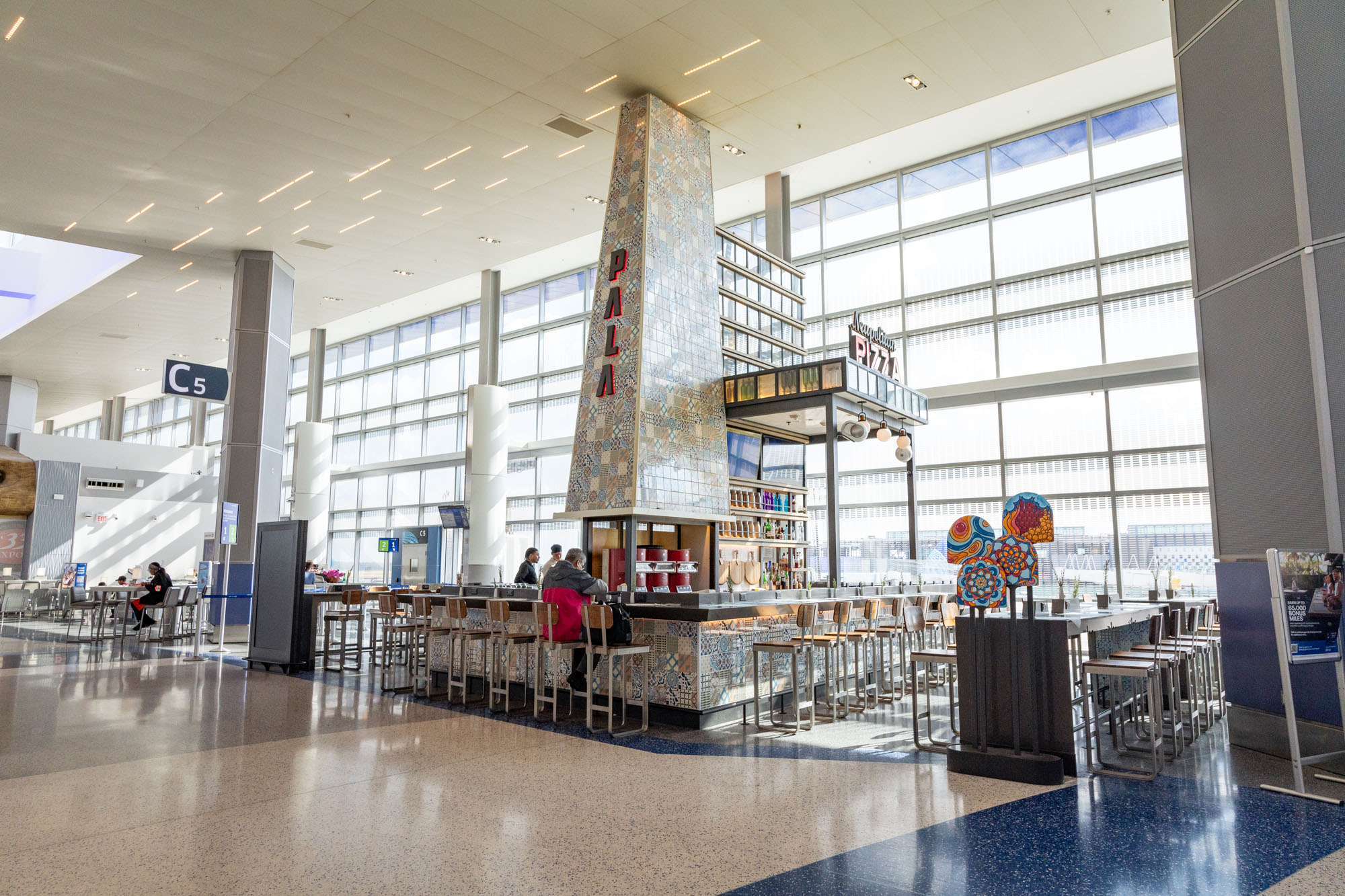 4. Try lounges
Enjoy a great selection of lounges, full list here.
5. Listen to live music!
Yes! You can actually experience live performances by professional musicians, check out the entire schedule here.
6. Explore art made by Texans
At every terminal, you can find art made by locals.
View the art directories:
Terminal A, Level 1          Terminal D, Level 2
Terminal A, Level 2          Terminal D, Level M
Terminal B, Level 1          Terminal D, Level 1
Terminal B, Level 2          Terminal E, Level 1
Terminal C, Level 2          Terminal E, Level 2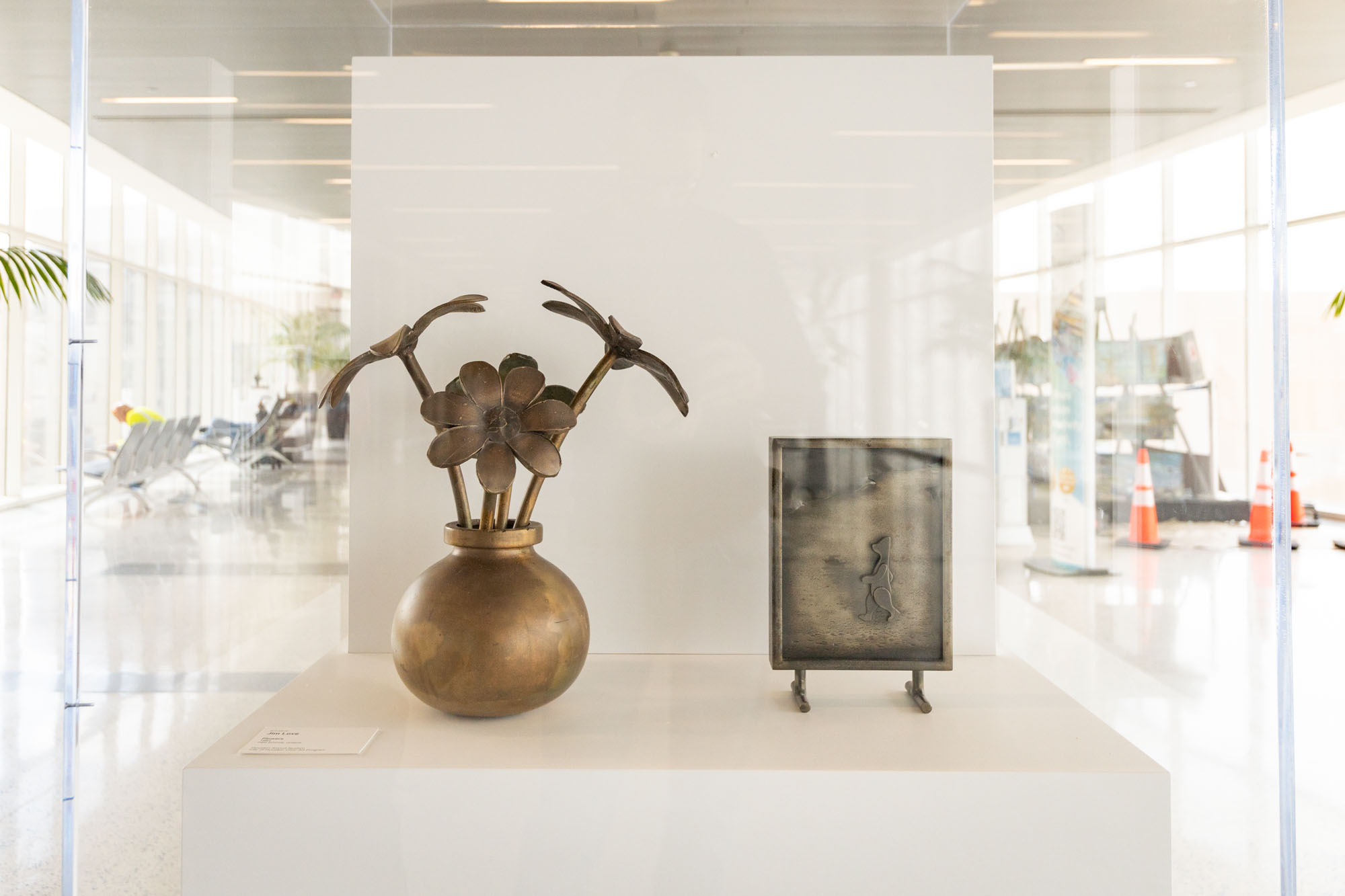 7. Shopping in duty-free zone
Get anything you could think of at the duty-free zone, all terminals have a lot of little shops to explore, full list.
Enjoy your layover at Houston Airport!