What is Chicagohenge?
It is when the sun aligns with Chicago streets during the sunrise and sunset. It is happening twice a year on March 21 and September 21, which is possible because Chicago is based on a "grid" so almost all streets are in the west-east or north-south direction. You can experience "henge" in other USA cities like New York Philadelphia or Los Angeles.
Where Can you see Chicagohenge?
Chicagohenge can be seen on all Chicago streets throughout the entire city, but the most popular spots are downtown, remember to check out the places before the event. For example, if you face east on Adams Street you will see the Art Institute of Chicago instead of sunrise!
It only lasts for a few minutes! That is why it is worth choosing a spot before that, also your gear, there is not a lot of time for any changes!
How did I capture this photo?
Below you can my gear, all settings, and edits that will help you understand how I took this photo. There are a few more photos in this article but settings and edits will be similar as conditions were almost perfectly the same.
Gear
Camera: Sony a6600
Lens: Tamron 70-180mm, F/2.8
Settings
Aperture: F/15
Shutter Speed: 1/250
ISO: 200
White Balance: 5150
Focal length: 180mm
Location
Chicago, facing west on Monroe street next to Art Institute.
Editing
Here are the exact changes I made in Lightroom. I made very few edits to this photo as it looks stunning straight out of the camera.
Light
Exposure: +0.02
Highlights: -16
Shadows: +21
Whites: +54
Blacks: -32
Color
White Balance: 5150
Tint: +18
Vibrance: -6
Effects
Texture: +4
Clarity: +4
Raw vs. Edited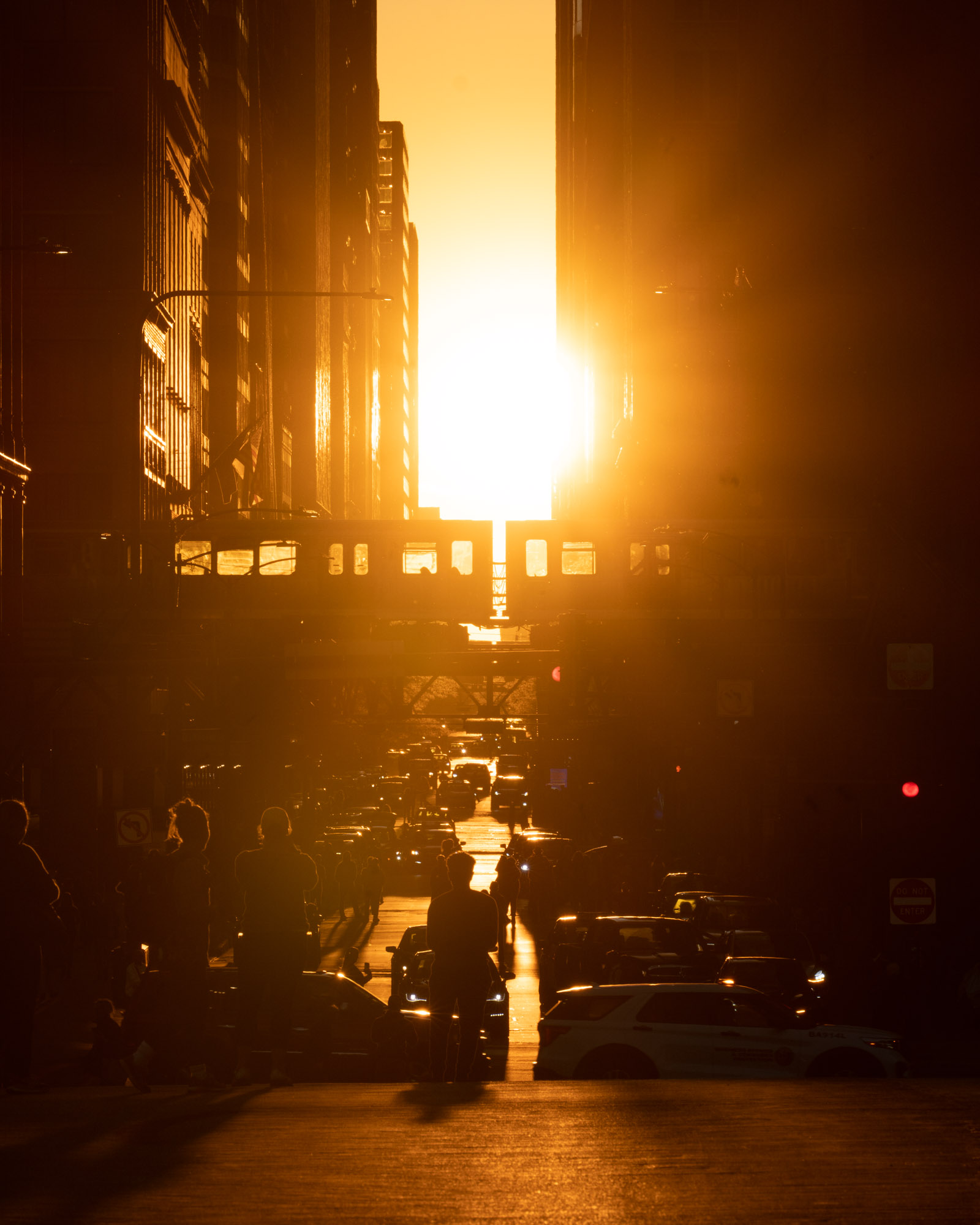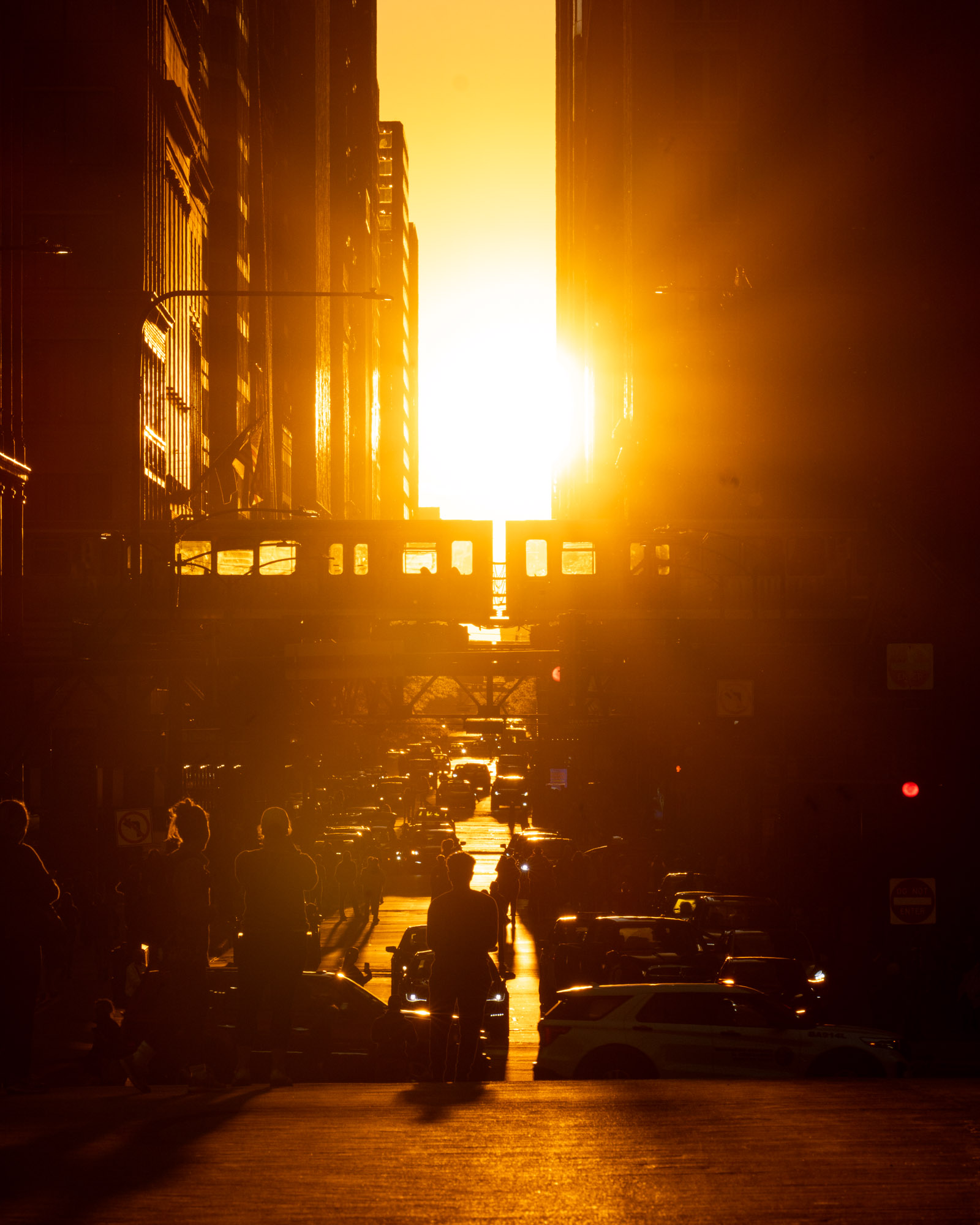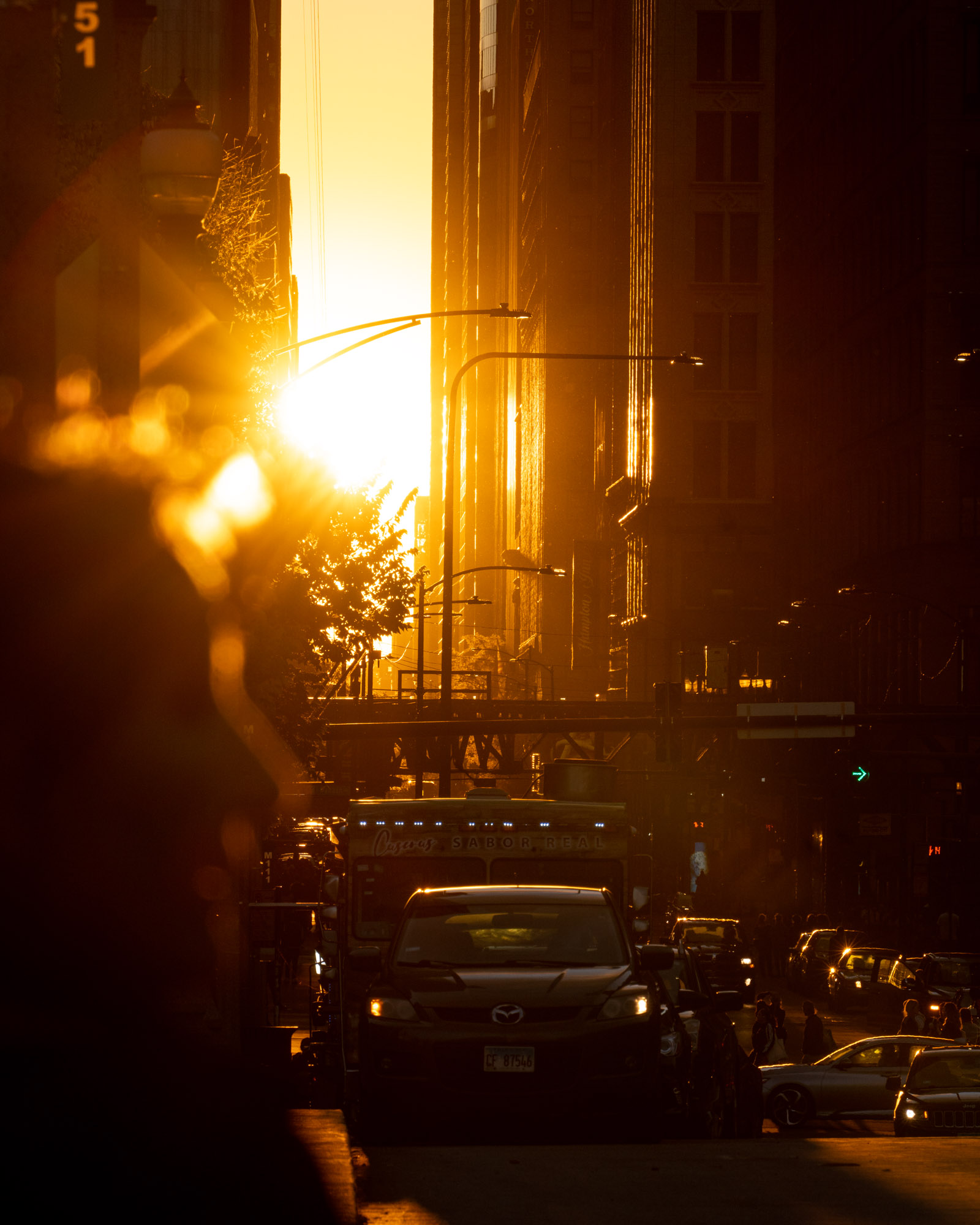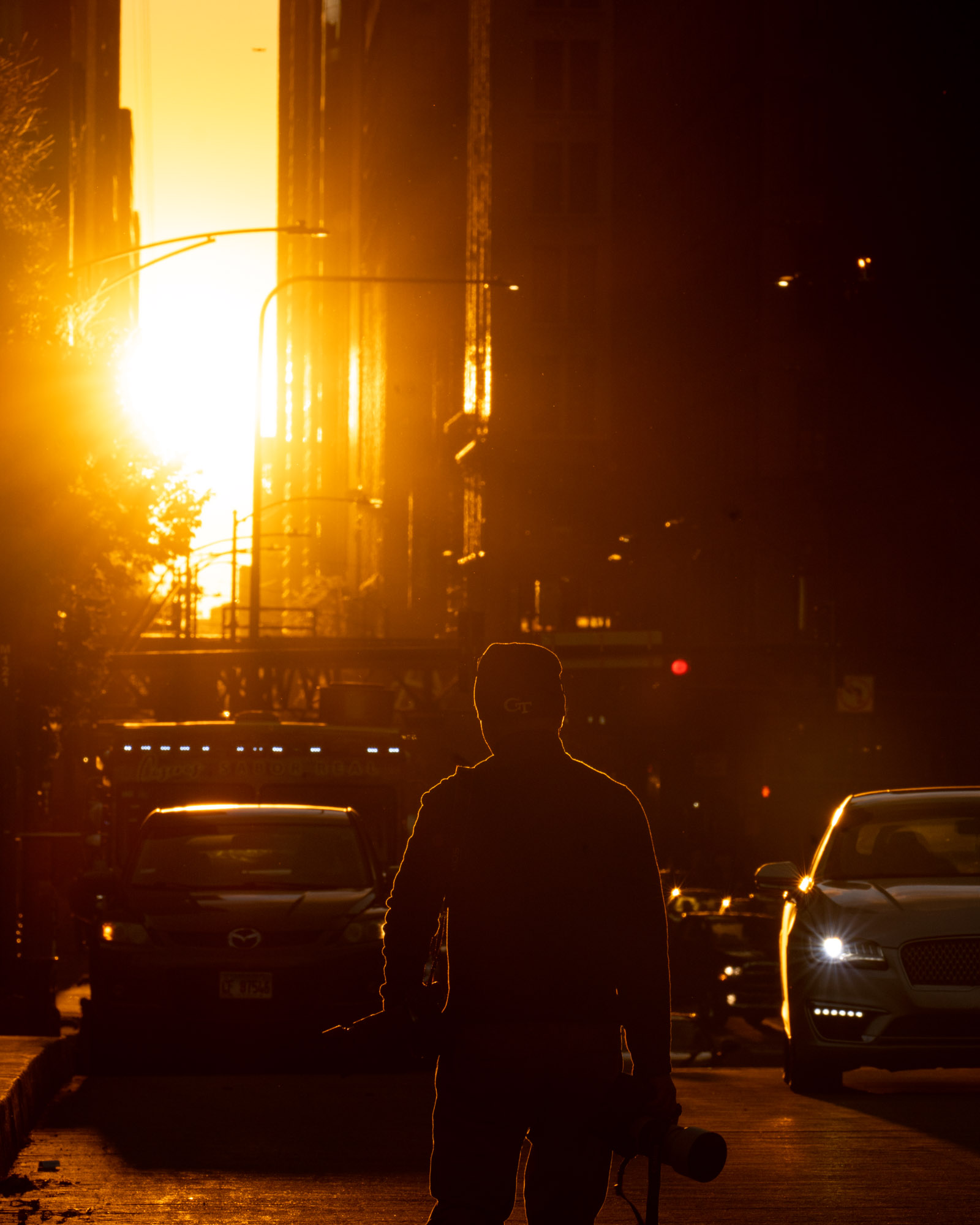 Hi! My name is Damian, I live in Chicago since 2015, and I am a photographer, traveler, and coffee drinker.
You can learn more about interesting places in Chicago and around the world how to take good photos of them and find a decent cup of coffee on your way!
Honorable Mention Award from "MIFA" – Moscow International Foto Awards.