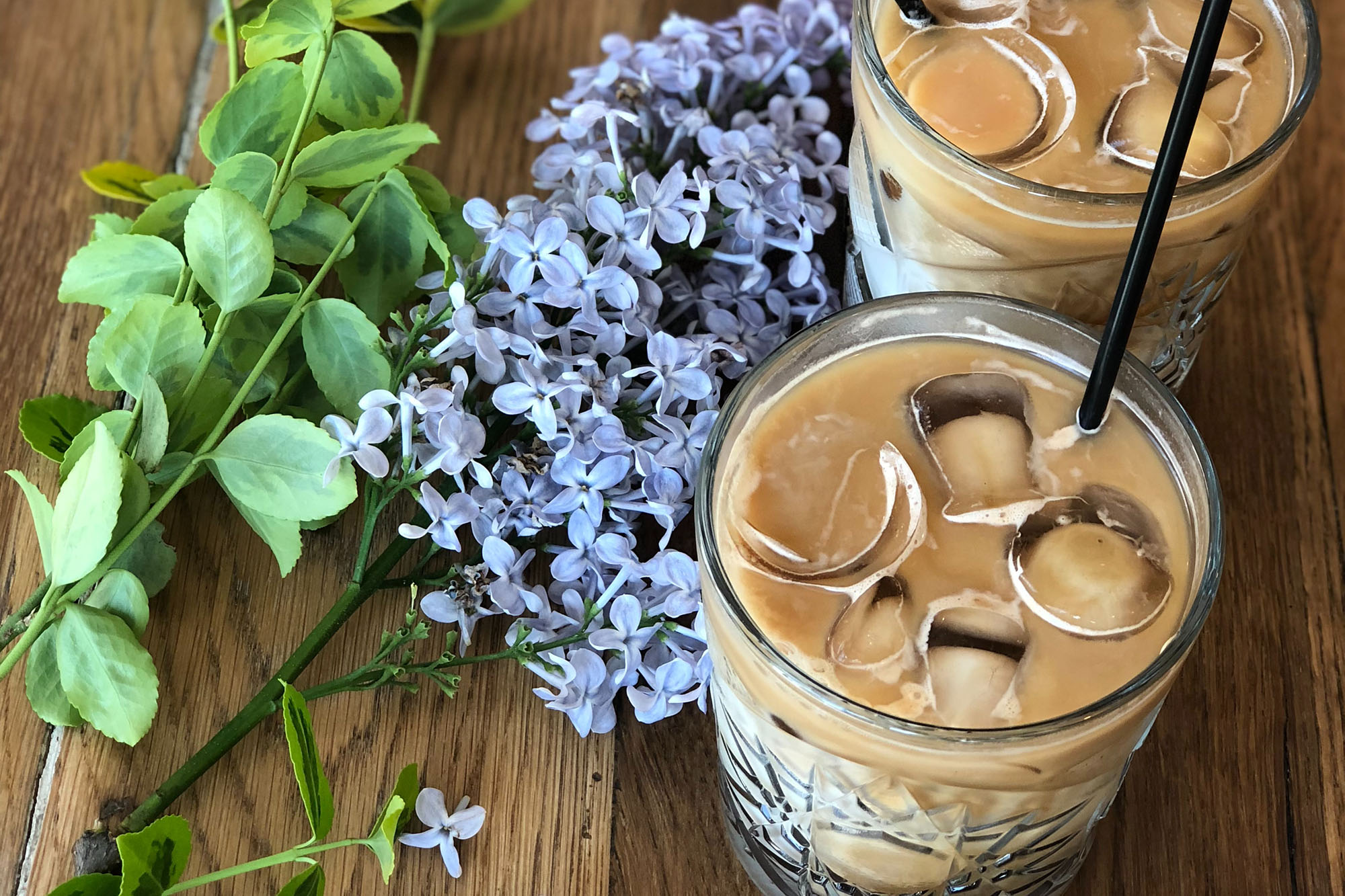 Iced coffee is a popular drink all over the world. It's sweet, refreshing, and creamy, especially on a summer day. There are many different types of iced coffee in different countries. In Vietnam, iced coffee is a strong drip coffee that is mixed with condensed milk and topped with ice cubes. In Japan, it is flash-brewed-hot coffee brewed onto the ice, making it strong and smooth. So, different countries have different methods. So, if you need a strong, smooth, and flavored cup of drinks in the summertime, iced coffee is the best option.
How to make iced coffee?
Making iced coffee is a great way to cool off in the summer and enjoy the refreshing taste of coffee. It's a very simple recipe to make at home. Iced coffee can actually be made with hot coffee brewing methods easily. All we need to do is adjust the ratio of coffee to hot water for brewing over ice. To make iced coffee at home, you must follow a little planning list. We suggested brewing the coffee at least 1 hour before you want to turn it into iced coffee to give it time to cool down.
Step 1: First brew the coffee as you normally would.
Step 2: Let the brewed coffee sit out until it's cooled to normal temperature. Or if you are in a hurry, stash the coffee in the fridge.
Step 3: Then serve the iced coffee, fill up a glass with ice and pour the cooled iced coffee over it.
Step 4: Add your favorite milk, sugars, or syrups. The beauty of homemade iced coffee is that you can completely customize it. Then serve your iced coffee.
What are the ingredients in an iced coffee?
Iced coffee is a cold version of our regular coffee. It may be prepared either by brewing coffee normally and then serving it over ice. Sweeteners and flavoring may be added before cooling, as they dissolve faster. Some ingredients are needed for iced coffee. The names of the ingredients are given below.
One cup of ice
One cup of coffee at room temperature
Two tablespoons of milk, and cream.
Two teaspoons of white sugar or simple syrup.
How to make iced coffee without a machine
People can make iced coffee at home without any machine. It is a very easy recipe. Just mix cold water with instant coffee grounds, add some creamer, and stir. It can take a minute for the coffee to dissolve and it is ready.
Here are the steps on how to make iced coffee without a machine.
First, we have to gather the ingredients in one place. 1 and ½ tablespoons instant coffee grounds,⅓ cup + 2 tablespoons vanilla soy creamer, and ⅔ cup cold water or ice.
Add instant coffee grounds and creamer to a glass and stir well.
Fill the glass with cold water.
Stir continuously and allow the coffee to fully dissolve.
Finally, add ice and enjoy.
Summary
Iced coffee is a healthy drink because it has less acidity than any other coffee. Drinking iced coffee is a real refreshment compare to hot coffee. It's up to 67% less acidic than hot coffee, which is better for our stomachs and teeth. Making an iced coffee does not have to be complicated. You can enjoy a refreshing iced coffee within five minutes.

Hi! My name is Damian, I live in Chicago since 2015, and I am a photographer, traveler, and coffee drinker.
You can learn more about interesting places in Chicago and around the world how to take good photos of them and find a decent cup of coffee on your way!
Honorable Mention Award from "MIFA" – Moscow International Foto Awards.