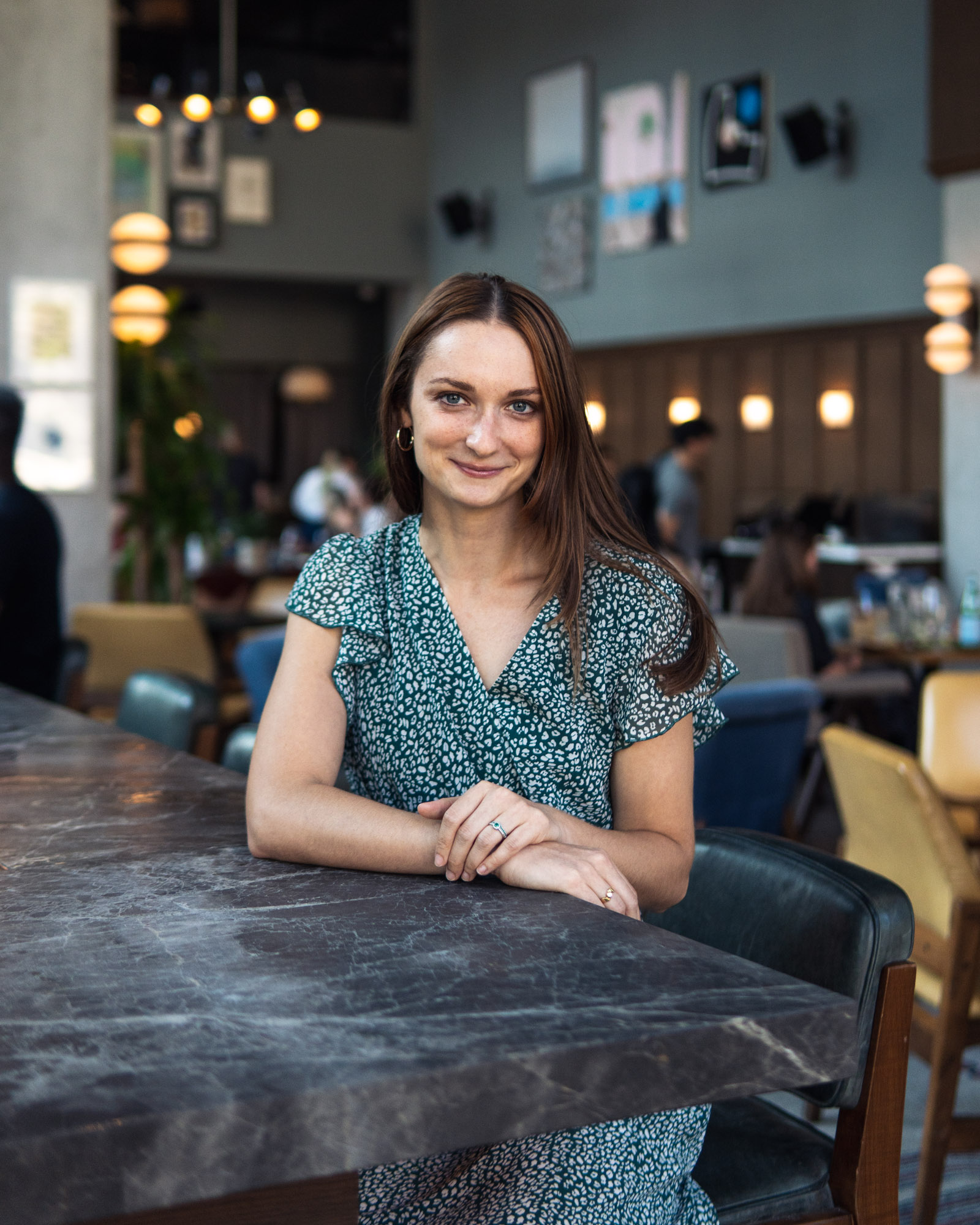 Gear
Camera: Sony a6600
Lens: Sigma 30mm, F/1.4
Settings
Aperture: F/1.8
Shutter Speed: 1/800
ISO: 320
White Balance: 5400
Focal length: 30mm
Location
Cira Cafe is one of my favorite cafes in Chicago located in the lobby of Hoxton Hotel
Address: 200 N Green St, Chicago, IL
Editing
Here are the exact changes I made in Lightroom. Remember that editing gives your photos a certain style, that is how people will recognize your photography and lean toward your creation.
Light
Exposure: +0.74
Highlights: +6
Shadows: +48
Whites: +44
Blacks: -14

Curve
Color
White Balance: 5400
Tint: +16
Vibrance: -6
Color Mixer
Orange Saturation: -6
Aqua Luminance: -20
Effects
Texture: +4
Clarity: +7
Dehaze: -5
Vignette: -12
Masks

Mask 1 (whole body): Exposure: + 0.04
Mask 2 (right eye): Exposure: + 0.14
Mask 3 (left eye): Exposure: + 0.14
Mask 4 (head): Exposure: + 0.08
Mask 5 (bottom):Exposure: – 0.19
Raw vs. Edited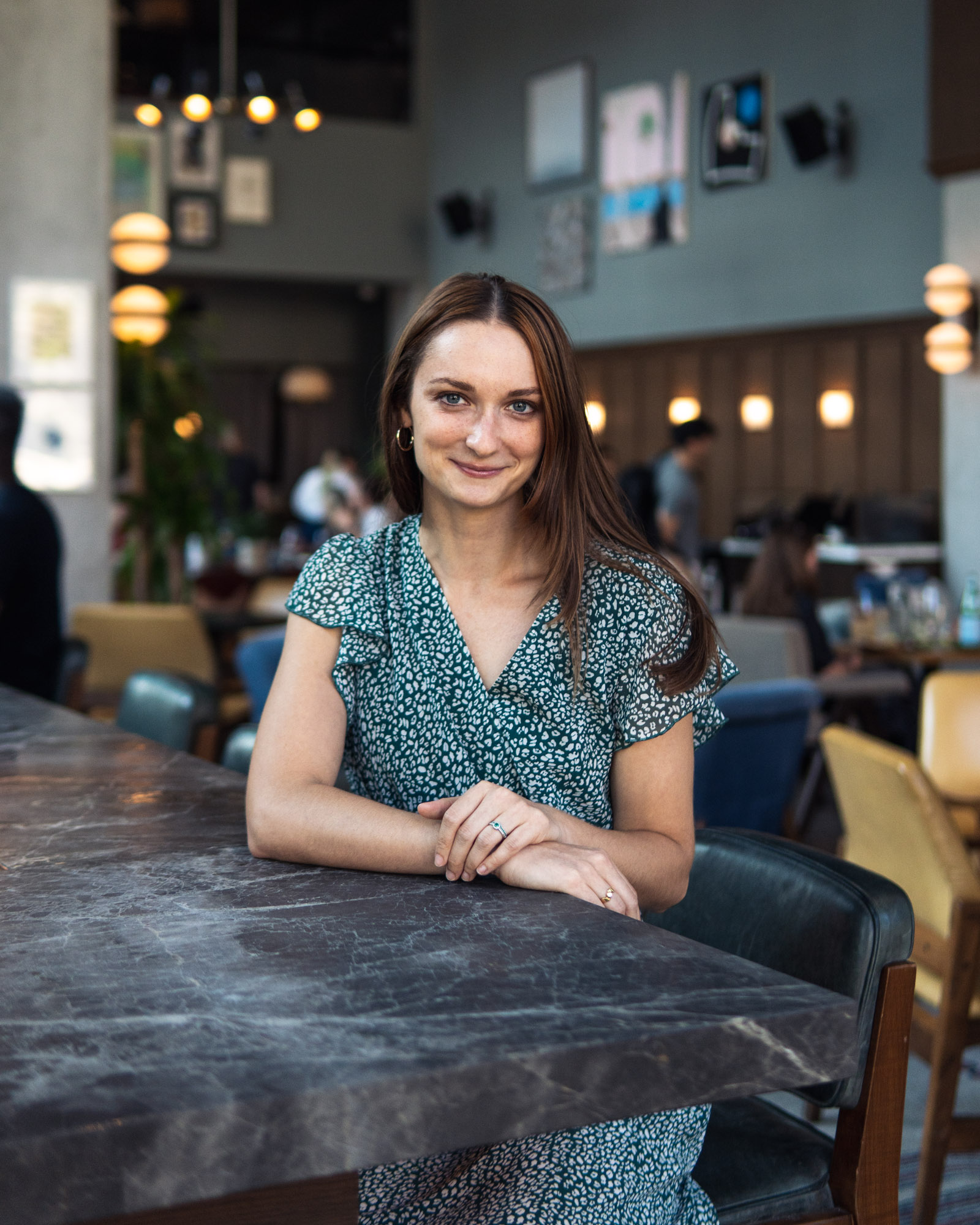 Hi! My name is Damian, I live in Chicago since 2015, and I am a photographer, traveler, and coffee drinker.
You can learn more about interesting places in Chicago and around the world how to take good photos of them and find a decent cup of coffee on your way!
Honorable Mention Award from "MIFA" – Moscow International Foto Awards.