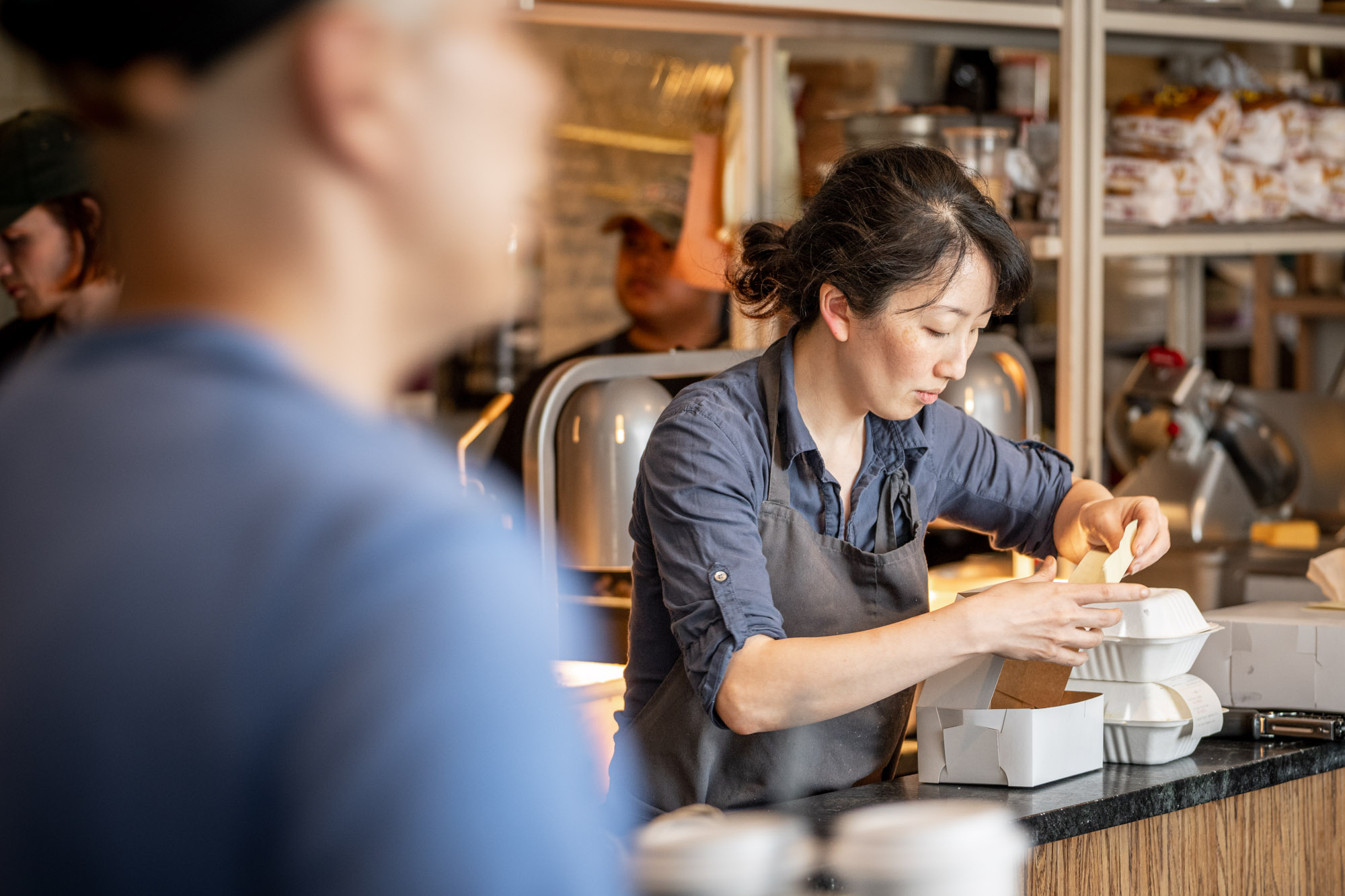 ? 1001 N Winchester Ave, Chicago, IL 60622
Kasama means "partners", "together" in Tagalog.
Genie Kwon and Timothy Flores created and run this amazing bakery and Filipino restaurant in Chicago, Ukrainian Village neighborhood.
Well know chefs in Chicago, you should be familiar with those names if you know Oriole restaurant, yes they were founders of this 2 Michelin stars place. Oh, did I mention the most important thing?
Yes, you guessed it right Kasama is the first Filipino restaurant with a Michelin star in the world!
Saturday morning, I just heard about Kasama last week, decided that I go and check it out. But I didn't expect this! 30 min after the opening at 9:30 am there was a line of at least 50 people!
I got even more excited to check out this place, so I waited patiently.
Around 10:30 I got inside and ordered an espresso ($2.50), cappuccino ($3.50), truffle croissant ($14.00), and Filipino breakfast ($17.00).
Coffee showed up really fast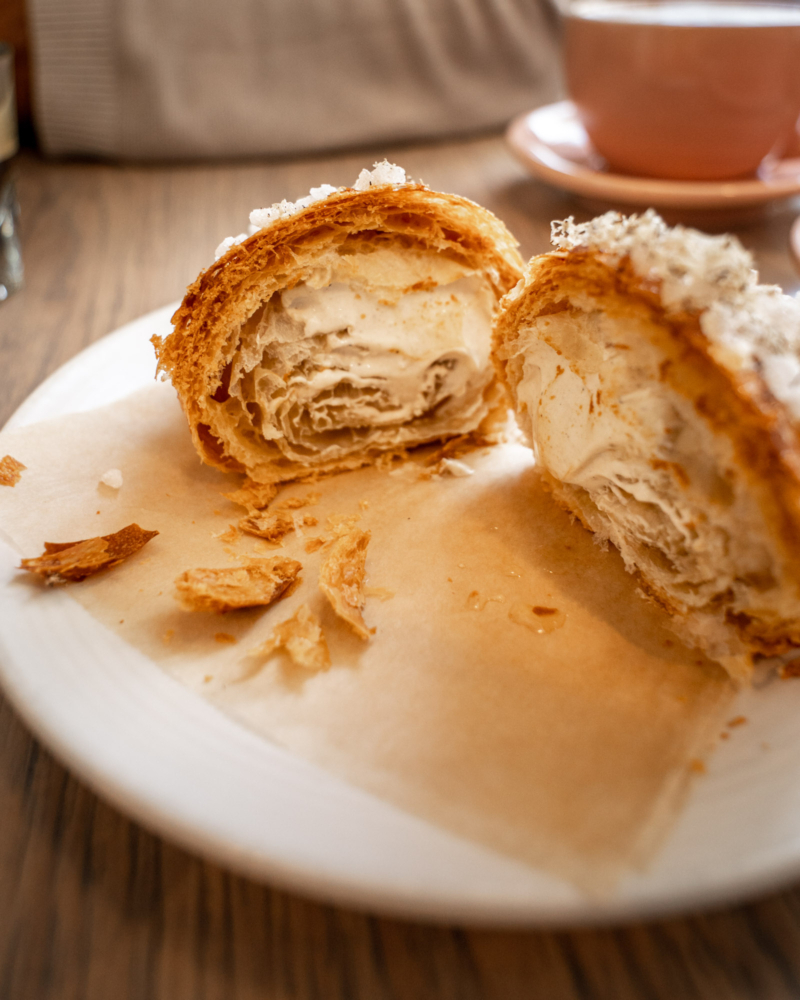 They use Dark Matter coffee, a famous roaster in Chicago, and the croissant was an experience itself.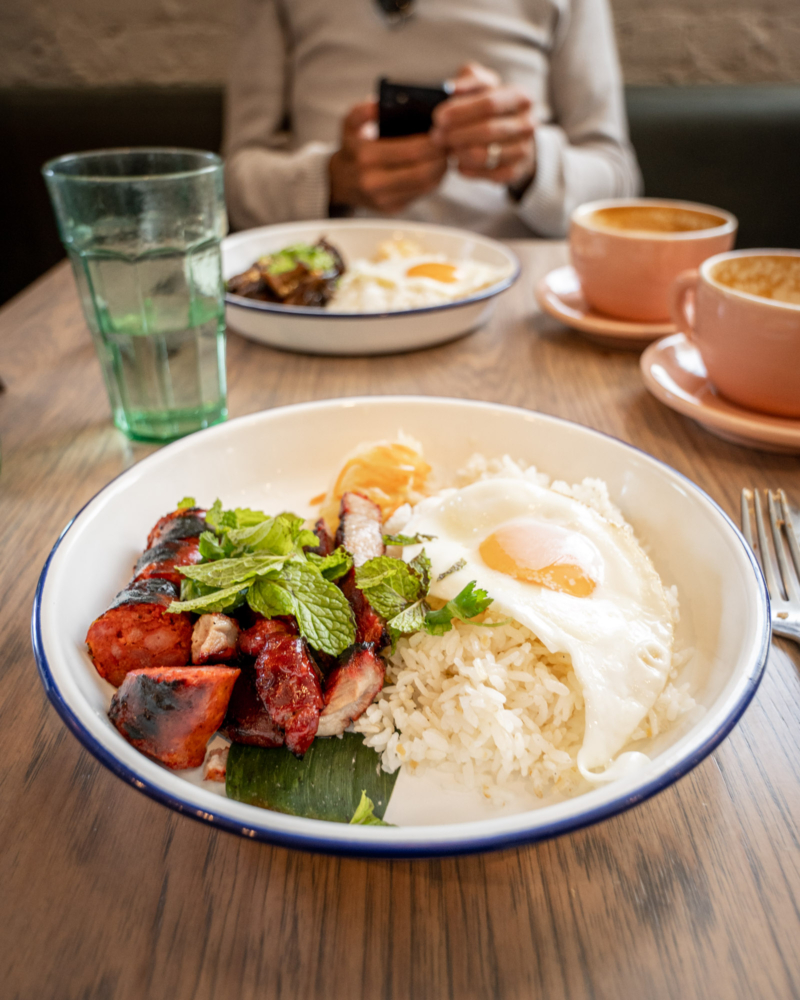 Filipino breakfast was the right choice, a very simple breakfast, with the right amount of seasoning for a perfect start to the day.
How lucky that I got the camera on me ;), catching maestros at work was an honor! Thank you for creating such an amazing place!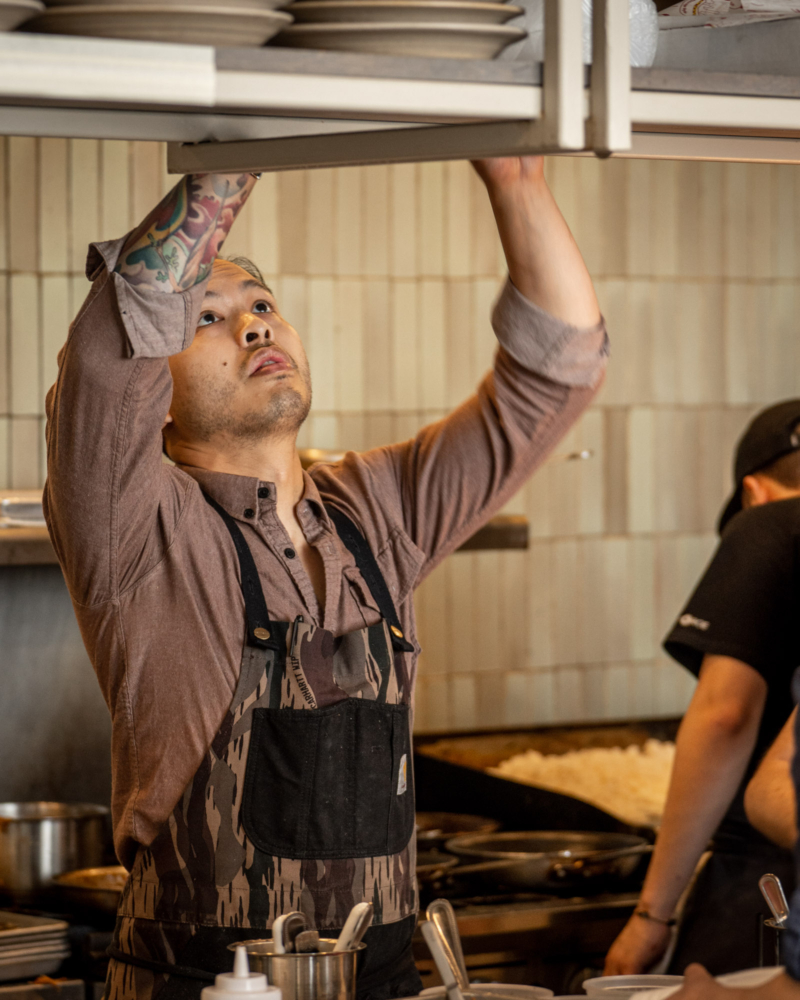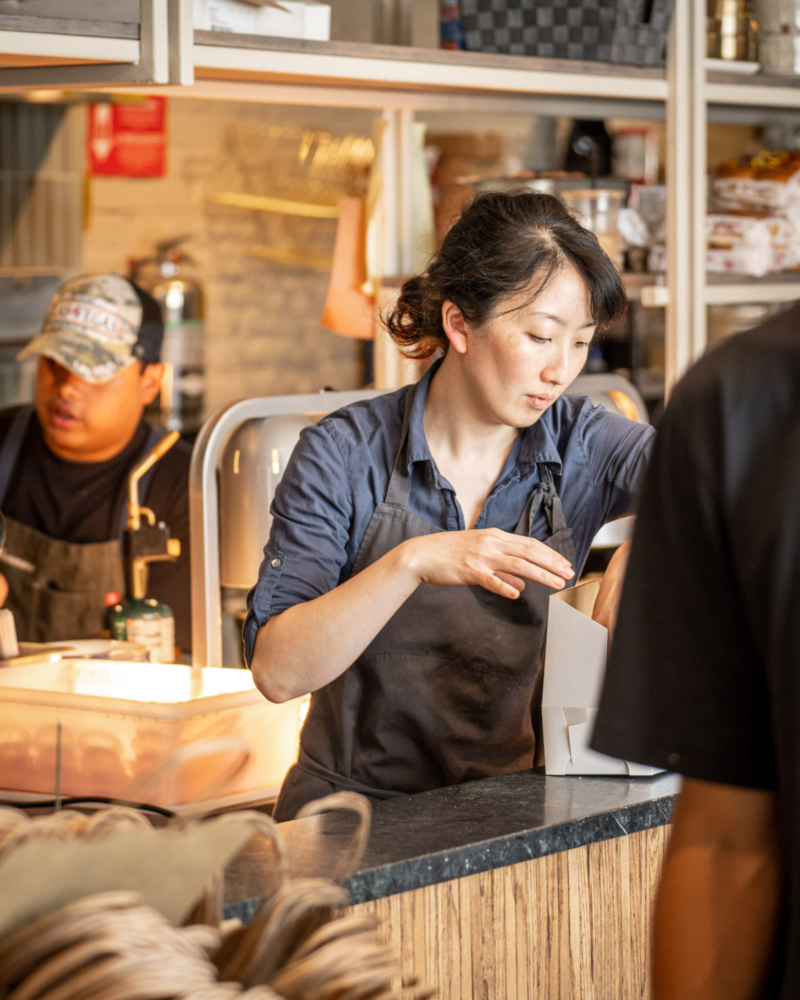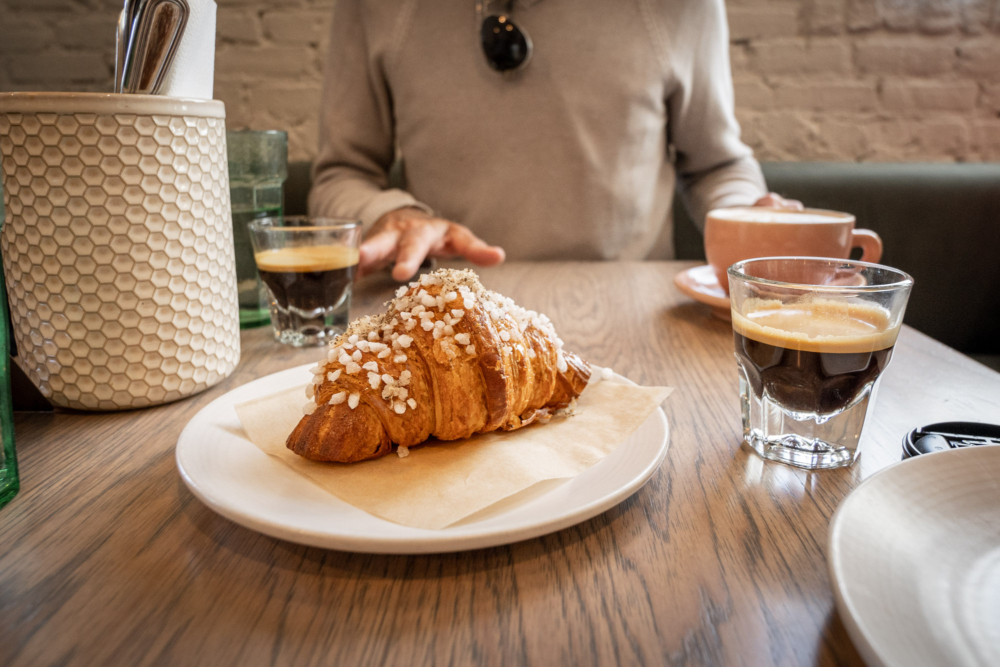 The next goal is to try their dinner, and definitely, I am coming back for coffee!
Pin for later!