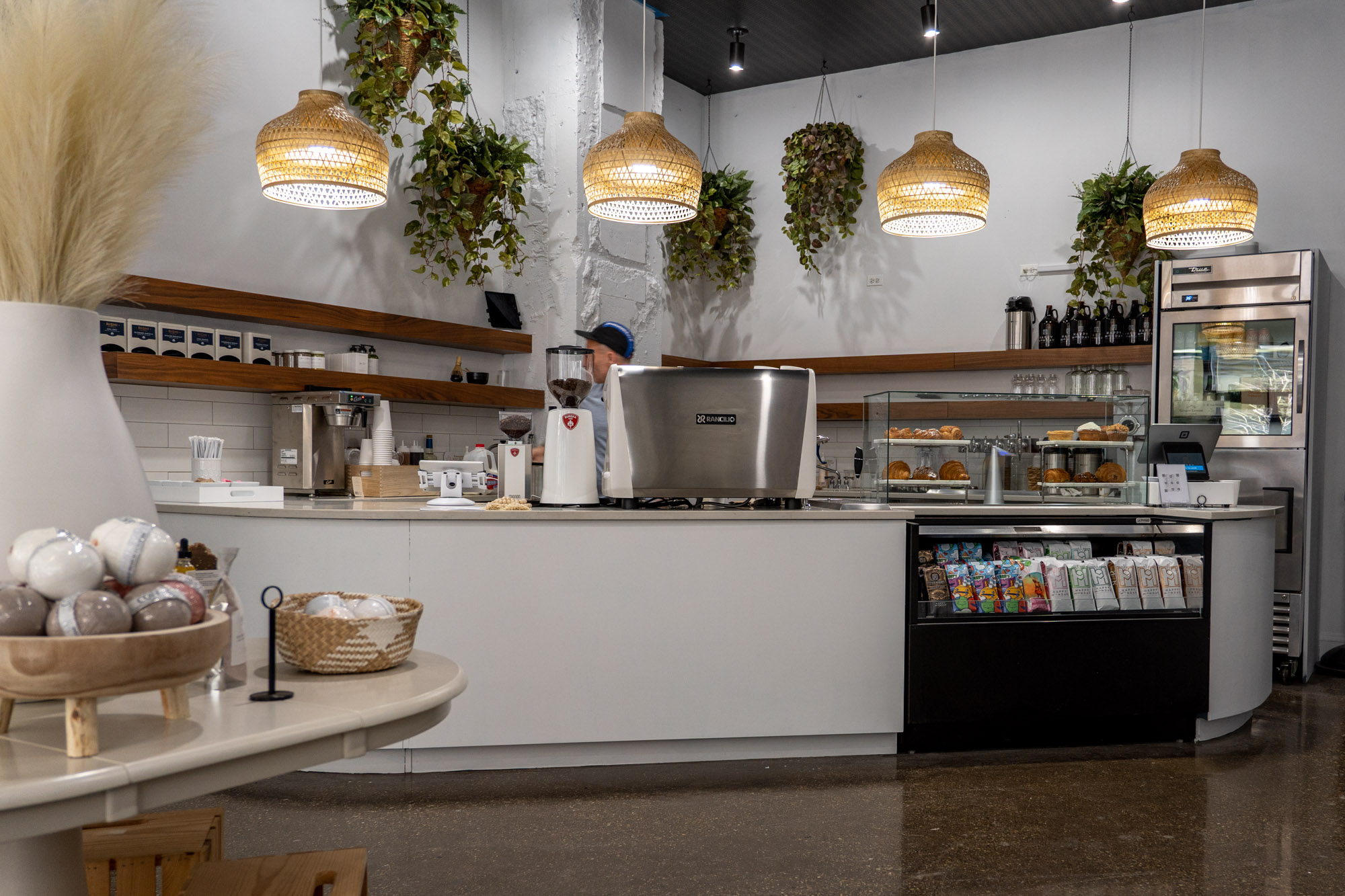 The is simply go and visit a new coffee shop right on the day of opening. On Monday I planned to take a lunch at the new location of Happy Monday Coffee, first one is at 1307 W Hollywood Ave, where they have a roaster.
Located only a block away from my workplace at 30 E Adams St. is a perfect location for me and many people who live and work in Downtown, Chicago. Also, it is located at the bottom of one of the "Flats" buildings "The Alfred".
From the entrance to the Happy Monday Coffee I knew I am in the right place, the design is very warm and welcoming, and comfortable big chairs make you feel at home.
Craig (the owner) knows a lot about coffee and he can do a great Cappucino and Espresso (which is one of the best in Chicago!), surprisingly it is very hard to get good espresso in Chicago.
I will definitely visit this place during my lunch or when I am visiting Downtown, also a great stop when you plan to visit Art Institute.
Check out the list of all coffee shops in Chicago.
Addresses: 30 E Adams St, Chicago, IL 60603
Prices: 8.0
Espresso: 7.5 – $3.00
Cappuccino: 9.0 – $4.0
Blueberry Muffin: 8.5 – $3.50
Atmosphere: 9.0
Music: 9.0
Overall Rank: 8.5

Hi! My name is Damian, I live in Chicago since 2015, and I am a photographer, traveler, and coffee drinker.
You can learn more about interesting places in Chicago and around the world how to take good photos of them and find a decent cup of coffee on your way!
Honorable Mention Award from "MIFA" – Moscow International Foto Awards.