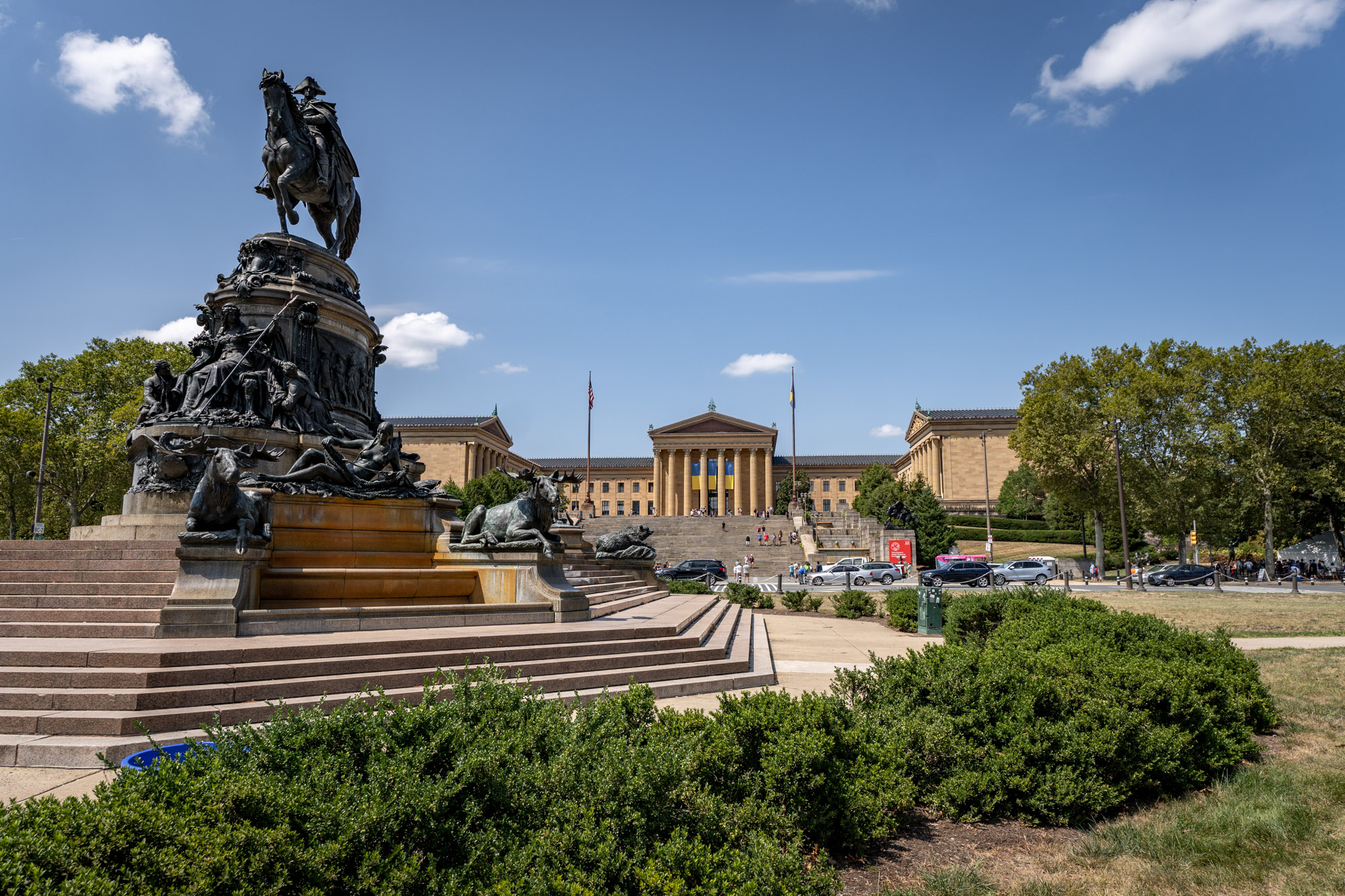 Intro to the Weekend in Philadelphia
In 1681 King of Scotland Charles II paid his debt to Penn's family by giving him 45,000 square miles of land around crossing of Delaware and Schuylkill rivers. That is where William Penn design "utopia city" plan for Philadelphia, which was a first city in USA city based on grid. 4 squares in the corners, Logan Square, Rittenhouse Square, Franklin Square, and Washington Square, with City Hall in the center. Philadelhia became a model for other cities like Washington, Chicago, New York and many more.
I decided to do a quick weekend + Friday 3-day trip to Philadelphia. In this guide, I will provide you with all info about the costs, where to stay, what to see and what to eat. It should give you a quick overview so you can easily decide if you want to visit Philly!
Friday:
? 9:00 am Chicago (MID) ? 11:50 Philadelphia (PHL)
Sunday:
? 6:30 pm Philadelphia (PHL) ? 8:00 pm Chicago (ORD)
All trip costs
Flights from Chicago: $120 + $180 = $300
Accommodation: one bedroom apartment (325 N 13th St.) $335 by Sonder
Tickets:
Philadephia Museum of Art: $25
Adventure Aquarium: $42
Transportation:
Train from the airport to downtown: $6.75 x 2 = $13.50
Bus $2.50 x 3 = $7.50
Coffee + Food:
Day 1: Coffee $12 + lunch $30 + dinner $11 = $55
Day 2: Coffee $13 + lunch $16 + dinner $20 = $49
Day 3: Coffee $12 + lunch $19 + dinner $35 = $66
Total: $893.00 (can be easily lower if you travel with someone else).
Accommodation
A few weeks ago I found Sonder, they have apartments in 40 cities around the world and Philadelphia was one of them.
I decided to give it shot, I found numerous good and some bad reviews online, but I like to test things on my own.
What I can say, is it was an amazing experience! That is why I decided to write a full review just on Sonder in Philadelphia (? check out all photos from the apartment), I think it deserves it!
Coffee & Food
Got a chance to visit 3 coffee shops during my stay, and I selected some of the best after long research. Here you can find a full review with all photos, below I will mention all of them with ranking.
Alchemy Coffee, Rittenhouse Square, 7.9
Old City Coffee, Old City, 8.3
Bison Coffee, Franklintown, 8.2
Day 1
The airport train line takes you straight to Downtown Philly, I get off at Suburban Station, and that's where my adventure started, I went to Alchemy Coffee to get my late morning coffee, and that is where French Quarter starts, a beautiful neighborhood with outstanding architecture, and Rittenhouse Square Park, one of the first four parks in original city plan from 1683! From there I head North-East, stopping in The Dandelion for lunch, and to see City Hall, which is magnificent. Next I check-in in at my apartment, after showering, I head back to the city, first to Chinatown for some Sushi-burrito, then to see Liberty Bell and Independence Hall. The best part is that it was all easily manageable by walking. That was my day 1, below are some more photos.
Day 2
The second day started with a coffee of course! And I got lucky founding a very unique, hidden coffee shop Old City Coffee, you can find the full review here, from there I went to the river and took the ferry to the Adventure Aquarium which is actually in New Jersey, Camden, in 15 min I was on the other side of Delaware River.
Adventure Aquarium is worth visiting, I enjoyed my time there, and I would recommend the early hours as it gets busy quickly, from there I took the ferry back and then the bus all way to the Philadelphia Museum of Art. Highly impressed with this institution, recommended for all art lovers, everyone will find something for themselves, especially the Impressionism department with Sunflowers by Vincent van Gogh.
Could not miss the statue of Rocky Balboa next to the museum, a very emotional moment, to meet my childhood hero! From there I went to Whole Foods for some groceries and head to my apartment for a dinner, to work on this article 😉 and a rest.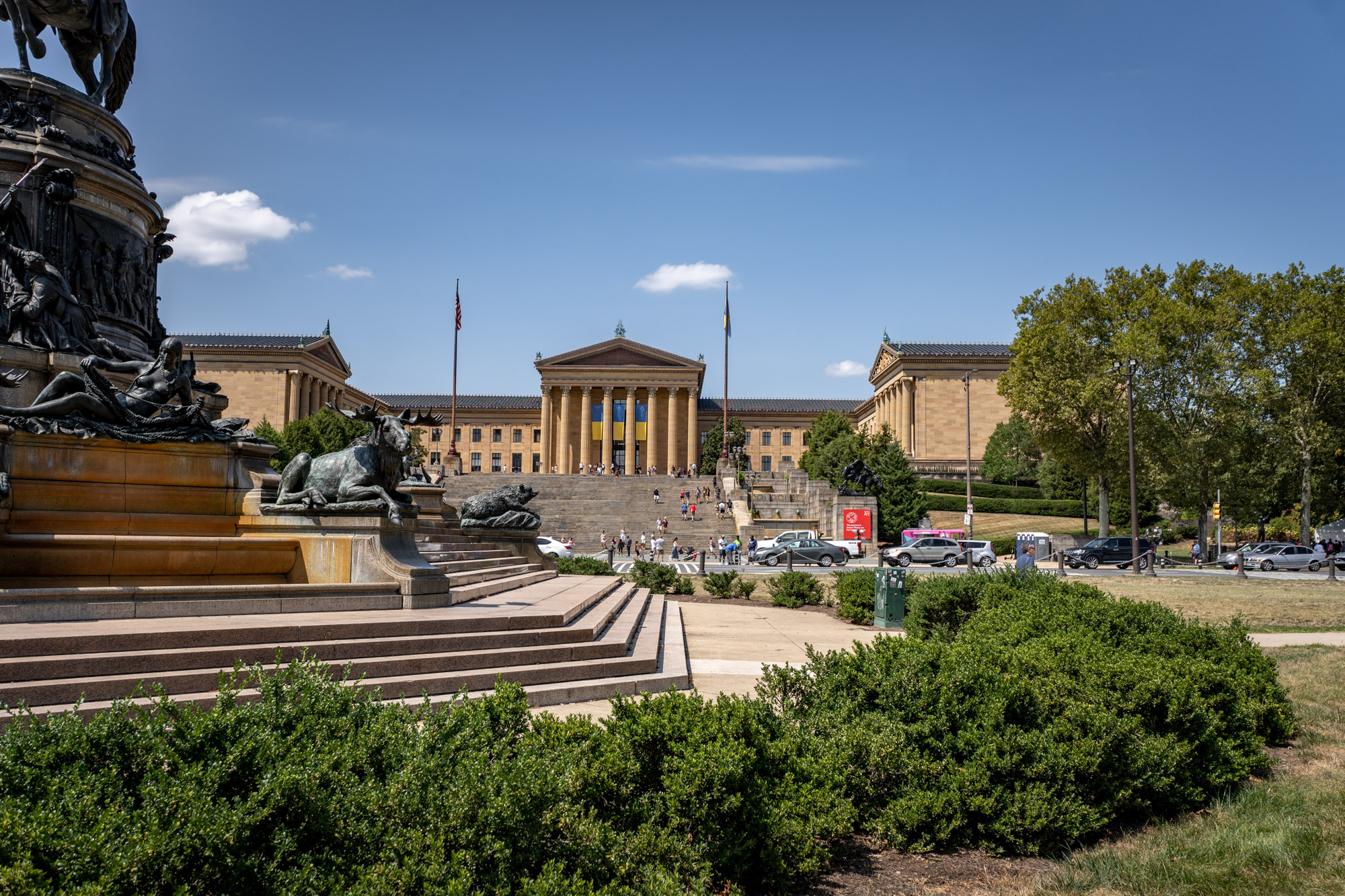 Day 3
My last day in Philly was more relaxing and with no specific plan besides morning mass and meeting with my friend Chris, we got a good talk over a cup of coffee in Bison Coffee. After that, I went to the Rittenhouse Square neighborhood, which I found my favorite. That is where I found Alimentari which is located on the second floor of the Italian market Di Bruno Bros. Great place for lunch, getting some work done. After that I found a German place, Brauhaus Schmitz, with some traditional food, I decided to go there and try German beer, pretzels, and potato pancakes before going to the airport.
Summary
I am definitly going back to Philly! I was impressed with this city, its great architecture, a lot of boutique shops and restaurants, and cobblestone roads! Amazing history all over the place, Adventure Aquarium and Philadelphia Museum of Art are must visit. Highly recommended! Let me know if you have any questions.